Parolee arrested after San Francisco pursuit, crash identified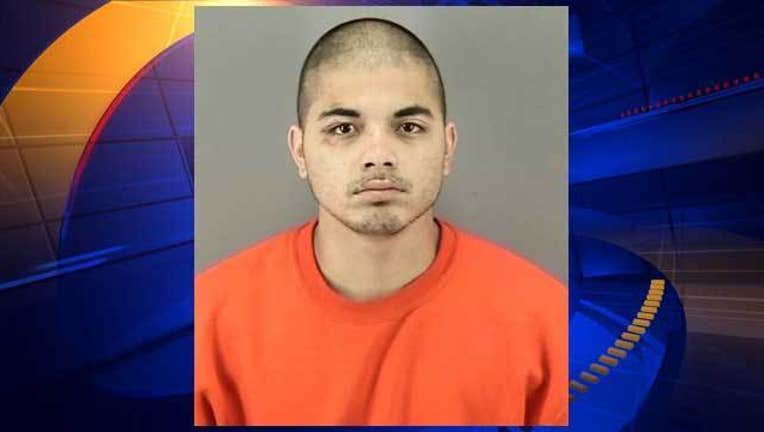 article
SAN FRANCISCO (KTVU) -- Police arrested a wanted parolee considered to be armed and dangerous after a police pursuit that ended in an injury crash outside the Westfield San Francisco Centre during the evening rush hour Monday.
The suspect was identified as 24-year-old Michael Cortez, a purported member of a prison gang who was on parole for felony assault and on probation for attempted murder. He had a burglary warrant in San Mateo County, according to San Francisco police.
Police went to the 1400 block of Innes Avenue in the city's Bayview District to arrest Cortez at about 5:30 p.m., but when they tried to take him into custody he got into a car.
The officers ordered him out of the car at gunpoint. Cortez fled, allegedly driving onto the sidewalk, hitting a home, a tree and a parole agent, police said. The agent suffered minor injuries.
Police chased Cortez to Fifth and Mission streets, where he struck two cars and injured at least two civilians. One of the civilians was taken to a hospital while the other was treated at the scene, police said. Neither of their injuries were thought to be life-threatening.
Cortez was taken into custody at the crash scene and booked into jail on suspicion of resisting arrest, recklessly evading police causing serious bodily injury, three counts of felony hit-and-run and assault with a deadly weapon on a police officer.