PayPal cancels N. Carolina expansion over discrimination law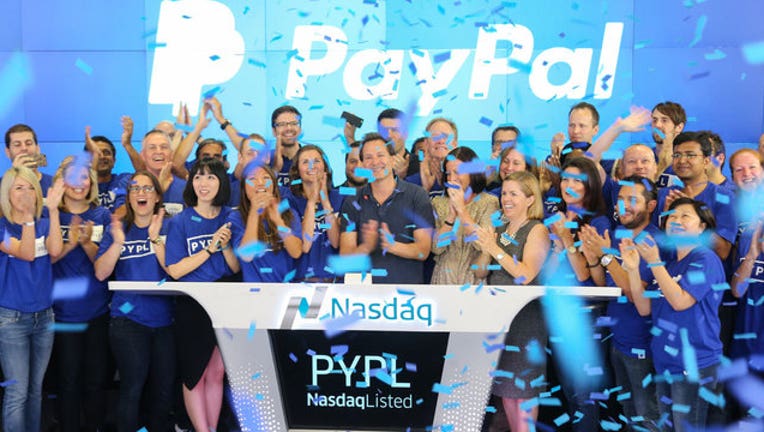 article
RALEIGH, N.C. (AP) - PayPal says it's canceling plans to bring 400 jobs to North Carolina after lawmakers passed a law that restricts protections for lesbian, gay, bisexual and transgender people.
The San Jose, California-based company said Tuesday it was canceling its planned expansion in Charlotte because of the law, which was signed March 23. Gov. Pat McCrory was on hand to celebrate days earlier when PayPal announced plans to hire about 400 people at a new operation center in Charlotte.
The PayPal announcement is the biggest tangible economic backlash to the state law that more than 100 corporate heads have decried as unfair. They say the law makes it more difficult to attract talent to North Carolina.
"This decision reflects PayPal's deepest values and our strong belief that every person has the right to be treated equally, and with dignity and respect," the company said in a statement.
Spokesmen for McCrory and legislative leaders did not immediately comment.
The legislation marked the first state law in the nation limiting the bathroom options for transgender people, requiring them to use those conforming to the sex on their birth certificates. The law also excludes lesbian, gay, bisexual and transgender people from anti-discrimination protections, and blocks municipalities from adopting their own anti-discrimination and living wage rules.
New Jersey-based Braeburn Pharmaceuticals said last week the legislation was causing it to reevaluating whether to build a $20 million manufacturing and research facility in Durham County. The 50 new jobs paying an average of nearly $76,000 a year were announced two weeks ago.
Lionsgate, the California-based entertainment company, shifted a planned shoot for the pilot episode for a comedy series to Canada. Charlotte convention officials and the organizers of one of the world's largest furniture markets say some customers have pulled out, also citing the new law.