Permanent repairs begin for Union City sinkhole that was patched up in October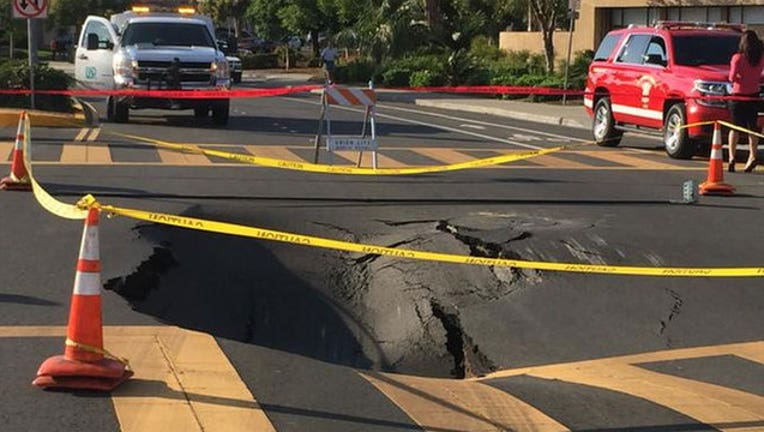 article
UNION CITY, Calif. (KTVU) - People driving on a usually busy street in Union City Tuesday morning, should expect potential delays.
A sinkhole is being repaired on Alvarado Boulevard at Haven Sttreet.
The roadway caved in back in October, and was temporarily patched up.
Construction work on a more permanent fix starts at 9 a.m. Tuesday.
Union city police say at least one eastbound lane will be closed most of the week.