Person of interest in dismembered body case dies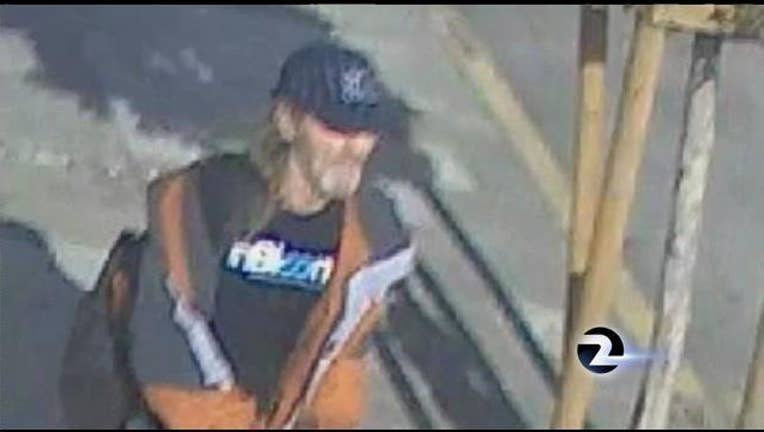 article
SAN FRANCISCO (KTVU) - San Francisco police say the man arrested in connection with a body found in a suitcase has, himself, died.
San Francisco police say Mark Andrus, 59, checked himself into a hospital Saturday, and died Saturday night.
Andrus was arrested January 30, two days after a man's torso was found in the South of Market neighborhood, stuffed inside a rolling suitcase.
Officers released a photo last Friday of a man wanted in connection with the investigation, and arrested Andrus that evening.
He was released Tuesday when prosecutors declined to charge him with a homicide citing a lack of evidence.
Andrus' friend Mark Keever defended him last week, and says he may have been one of the last people to see Andrus alive. Keever says Andrus came over on Friday, the day before he died. "He told me he was on the street and he asked me for a sleeping bag," said Keever. "So I went up, and got him a sleeping bag, some water and I think a sandwich."
He says Andrus didn't talk about details of the case, but did indicate that his time in jail had deeply affected him. "You know, he seemed, maybe a little sad he was in jail for a couple days, and just he took off, said 'bye, I'll see you later,'" said Keever.
Former prosecutor Jim Hammer says even though the only named suspect in this case is dead, that doesn't mean the investigation is over.
"It's possible this guy worked with somebody else, there could be a second suspect," said Hammer. "They might have gotten the wrong guy, just the fact that he carried body parts alone does not mean conclusively he's the guy. In fact, in this case the DA didn't file charges. So, this case is not over, but it's certainly a tough one."