Peter Thiel became New Zealand citizen in California in 2011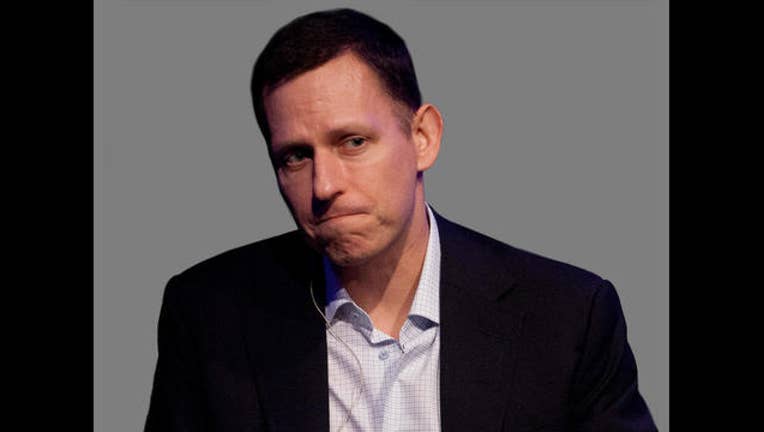 article
WELLINGTON, New Zealand (AP) - Silicon Valley billionaire and President Donald Trump adviser Peter Thiel was able to gain New Zealand citizenship in 2011 despite never having lived in the country, because a top lawmaker decided his entrepreneurial skills and philanthropy were valuable to the nation, documents reveal.
Thiel didn't even have to leave California to become a new member of the South Pacific nation. He was granted citizenship during a private ceremony held at the New Zealand Consulate in Santa Monica.
The New Zealand Department of Internal Affairs on Wednesday released 145 pages of partially redacted documents detailing how Thiel became a citizen.
His status was first reported by The New Zealand Herald newspaper last month and raised questions because Thiel didn't fulfil the usual criteria requiring people to live in the country.
In his application, Thiel wrote that he owned a home in New Zealand but if he was granted citizenship, he would need to continue residing in the U.S. to manage his California-based companies.
He said he realized his circumstances wouldn't usually qualify him for citizenship, but that he believed he was an exception.
"In the course of pursing my international business opportunities, my travel, personal philosophical commitments and benefaction, I am happy to say categorically that I have found no other country that aligns more with my view of the future than New Zealand," he wrote.
He said that as part of his study into how he could contribute to the local entrepreneurial environment, he had consulted with John Key, who was New Zealand's prime minister at the time.
Thiel wrote that "it would give me great pride to let it be known that I am a New Zealand citizen."
Thiel didn't immediately respond to requests made Wednesday for additional comment.
However, Thiel's citizenship status only became publicly known following last month's newspaper report. The 2011 documents show that Thiel also remained a citizen of Germany, where he was born.
Thiel, 49, co-founded PayPal and was the first professional investor in Facebook. He secretly bankrolled a lawsuit against the news and gossip site Gawker which led to its bankruptcy and closure. Forbes estimates his net worth at $2.7 billion, which makes him one of New Zealand's wealthiest citizens.
He has been an important adviser to Trump, who has vowed to put "America first."
When considering Thiel's application, New Zealand officials noted that he had established a venture capital fund in New Zealand which had invested in a Wellington-based online accounting business, Xero.
"Mr. Thiel has demonstrated his philanthropy through making a million-dollar donation to the Christchurch earthquake relief fund," officials wrote as part of a letter recommending his application be approved.
His citizenship was granted through a special approval by lawmaker Nathan Guy, who at the time was the Internal Affairs minister.
Opposition lawmaker Iain Lees-Galloway tweeted Wednesday that the decision was "entirely about money" and that citizenship shouldn't be for sale.
Government figures show that over the past five years, New Zealand has received about 150,000 citizenship applications, with 92 receiving special approval by the minister after taking into account exceptional circumstances.