Philly teen takes Michael B. Jordan cutout to prom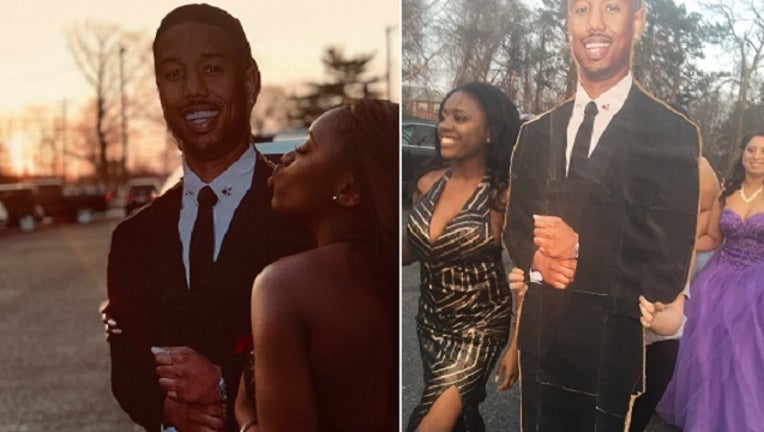 article
PHILADELPHIA (WTXF) - When one Philadelphia teen was left without a date to the prom, she got creative.
"After not being able to get a prom date from procrastinating and waiting til the last minute, i spent 3 hours making my sexy prom date," Audeva tweeted.
Audeva, also known as Dee, is a student at Philadelphia's St. Hubert Catholic High School for Girls. The limited student body didn't stop her, though, from having the prom's most sought-after date.
Now, after being featured in a Twitter moment, she's hoping to meet the Black Panther actor in real life.
An Instagram post by The Shade Room even elicited a response from Jordan, saying, "This is called commitment!"
Jordan's comment understandably sent emotions flying for Audeva.