Phoenix to install rainbow crosswalks in honor of LGBTQ pride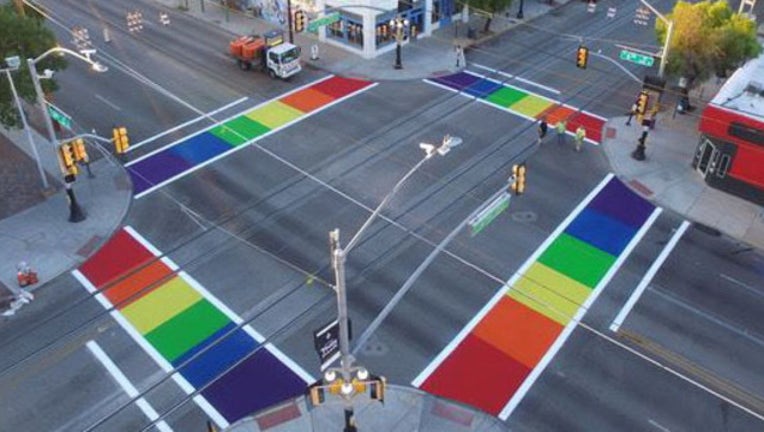 article
PHOENIX (KSAZ) - On Tuesday, Phoenix Mayor Greg Stanton and the City Council voted unanimously to install rainbow-painted crosswalks at two locations to show support for the LGBTQ community.
The vote came in response to community groups expressing interest as several cities throughout the United States have installed rainbow crosswalks as a symbol of inclusivity with the LGBTQ community.
The two locations where the crosswalks will be painted are at Central Avenue and Portland Street, and the cross walk of 7th Avenue and Glenrosa Avenue.
The Phoenix Pride Community Foundation, one-n-ten, and Aunt Rita's Foundation each contacted Mayor Stanton to request the installation of rainbow crosswalks in Phoenix. All three organizations are non-profits that serve and assist LGBTQ individuals and the community.
These groups have offered to cover the costs of materials, installation and ongoing maintenance for the rainbow-painted portions of the crosswalks that are not already maintained by the city.