Photo of mother and daughter pilot team goes viral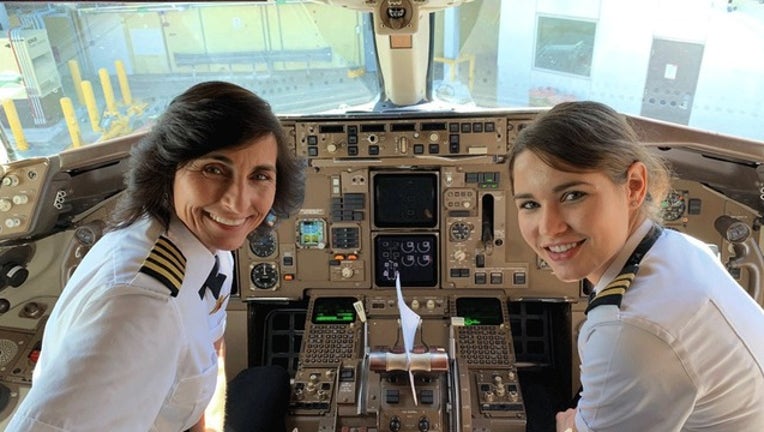 article
ATLANTA, Ga. (FOX 35 ORLANDO) - Like mother, like daughter.
Capt. Wendy Rexon and her daughter First Officer Kelly Rexon were the pilots behind the controls of a Delta Boeing 757 during a flight from Los Angeles to Atlanta last Saturday...and the internet loved it!
"Just flew from LAX to ATL on Delta piloted by this mother daughter flight crew. Great Flight. Inspiring for young women," tweeted Dr. John Watrel, the chancellor of the world-renowned aeronautical university Embry-Riddle Worldwide, who snapped the photo.
Inspiring could be an understatement, though. The photo of the mother/daughter duo quickly went viral, racking up more than 40,000 likes on Twitter.
Watret stumbled upon the magical moment by chance. He had overhead a woman boarding the plane ask if her children could visit the flight deck. 
After visiting the pilots, Watrel heard the family talking about the "mother and daughter' who were flying the plane. 
That's when he asked to visit them too and took the photo.
According to a press release from Embry-Riddle, the tweet meant a great deal to Watret because of the university's commitment to creating more opportunities for women in all areas of the aviation industry.
"There has to be more diversification in the industry," Watret said. "It's crucial and one of the key factors we focus on. When there are more opportunities, everyone wins."