PHOTO: 'Ruthless' 3-Year-Old Biker Slapped with Parking Citation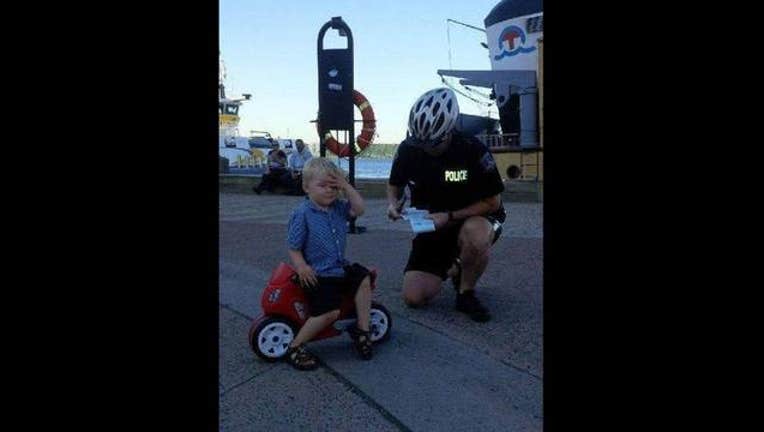 article
Canada--(FOX NEWS)--A 3-year-old Canadian boy got his first parking citation in a hilarious moment that was caught on camera.
Halifax police Const. Shawn Currie spotted 3-year-old Declan Tramley on his red plastic motorcycle and conspired with the little boy's dad to give him a ticket for being illegally parked.
A photo of the encounter shows Declan with his hand on his forehead as the officer writes him a fake ticket.
"It's nice to show the different sides of police," Currie told CTVNews. "We're not always making arrests and hauling people away … we like to have fun."
Halifax Regional Police posted the hilarious picture to Facebook with a warning to residents: "Remember, you cannot park your motorcycle in the circle by the ferry terminal, we caught this ruthless biker there yesterday."
Declan's mom says the little boy loves his citation.
"He even tried to go to bed with it," she said.
See the adorable photo above.