PHOTOS: 3 crosses still standing after deadly Virginia tornado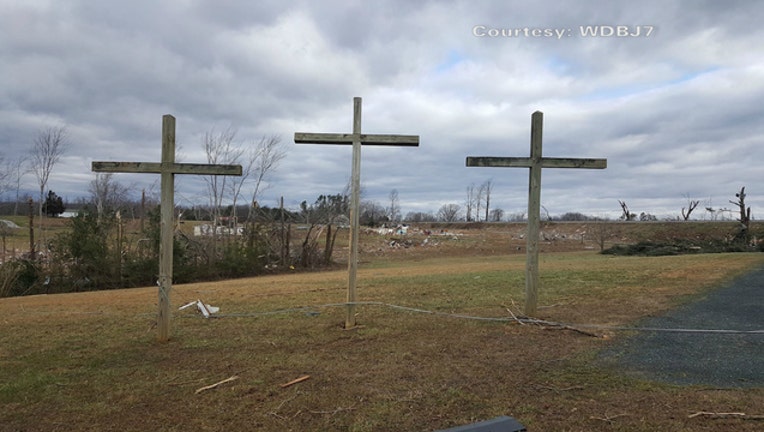 article
FOX News - We're seeing some powerful images being shared on social media today following a deadly tornado in Virginia.
The picture above was shared by local TV station WDBJ, explaining that three wooden crosses made it through the devastating storm in Evergreen, in Appomattox County.
Powerful storms struck up and down the East Coast on Wednesday, with at least four dead in Virginia and seven total.