Photos: Barry Bonds hosts baseball skills camp in Marin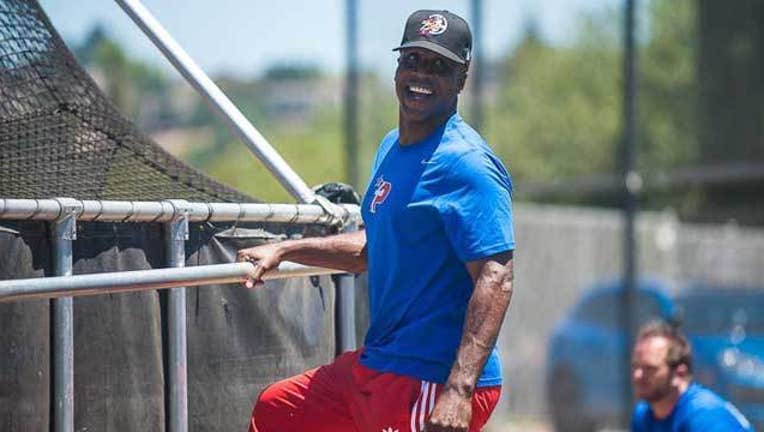 article
KENTFIELD, Calif. (KTVU) -- Barry Bonds teamed up with Charles Scott and Future Prospects baseball for a unique 3-day skills training camp for kids ages 10-14 earlier this week at the College of Marin Kentfield Campus.
Bonds, Scott (Bonds' college roommate and teammate at Arizona State) and the rest of the coaching staff provided individual instruction on hitting, fielding, base-running and overall baseball knowledge through drills, scrimmages and a home run derby which included the participation of baseball's all-time home run leader.
The camp was limited to only about 40 kids, which made the time spent with each kid that much more impactful and valuable with Barry giving back his incomparable professional knowledge to a new generation of baseball players. All photos by Chris Tuite.