Pit bull gets 2nd chance, becomes narcotics dog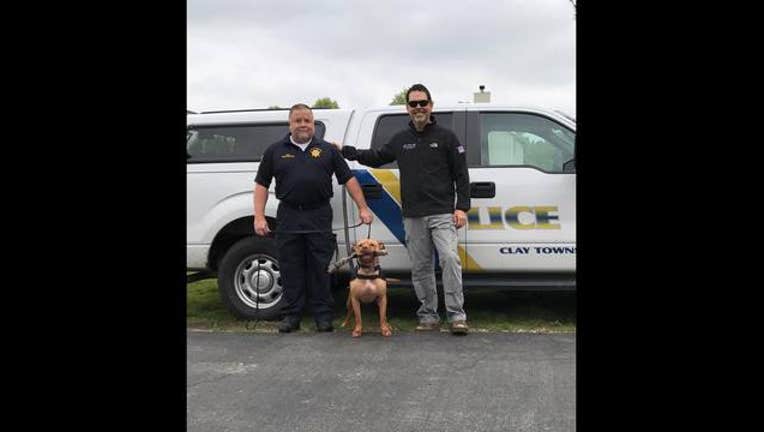 article
UNION COUNTY, Ohio (KTVU) - It didn't look like a pit bull at an Ohio animal shelter would be able to find his forever home. 
Leonard exhibited "very high hunt" and possessiveness drives, which wouldn't make him a good fit for families. 
Luckily, Union County Humane Society Director Jim Alloway saw something special in Leonard. Alloway, who has worked with police dogs, had an idea fit for Leonard. 
"We contacted Storm Dog K-9 Training and Mike Pennington (owner and operator) was intrigued. After initial testing, we all knew that Leonard would be an ideal candidate as a narcotics dog," said Union County Humane Society. 
Leonard is now trained, and lives with his handler and Chief of Police Terry Mitchell in Clay Township. "The bond they share is already evident and pronounced. Leonard promises to make a great police dog as well as loving family companion. He already knows when his vest goes on – it's time to work."
The shelter adds it's not all work for Leonard - he also has some favorite spots on the couch for relaxing.