Pittsburg community helps woman whose home was uninhabitable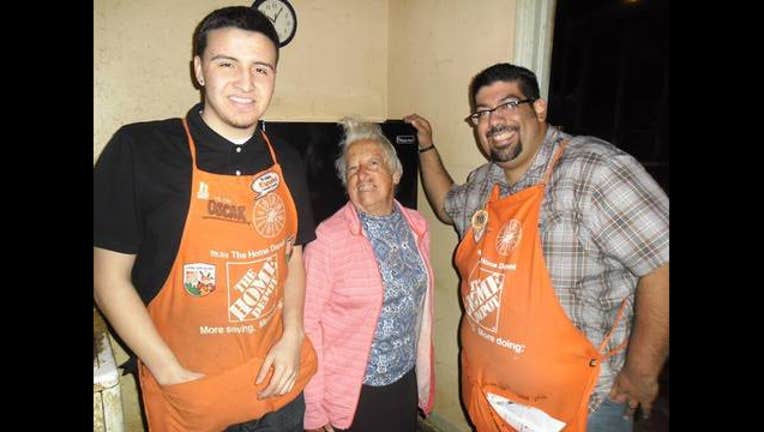 article
PITTSBURG, Calif. (KTVU) - Frank Somerville posted on his Facebook page about a random act of kindness that occurred in Pittsburg. Here's what he wrote: 
"It's situations like this when the community comes together to help someone in need that reminds us of how good people are and the generosity of local businesses in the community.
The Pittsburg Police Department posted this story about a 74-year-old woman in need. It's one of those neighbor helping neighbor stories that I love to tell."
Here's what the PPD posted on their Facebook page:
"We would like to recognize and thank the Pittsburg Home Depot for helping an elderly, lifelong Pittsburg resident who had fallen on hard times.
The 74-year-old woman's home had become uninhabitable. And our Code Enforcement Division assisted her and made her home habitable again. They found there were no working appliances.
So a Pittsburg Police officer went to Home Depot to buy her a small refrigerator and microwave oven by himself. But when store manager Tony Fonseca and operations manager Brian Maloney heard the elderly woman's story, they donated a new refrigerator and microwave. They also donated some new carpet for her.
They even had two of their employees immediately deliver the items on a Home Depot truck and set them up for the elderly resident.
Stephen Krank from the Pittsburg St Vincent de Paul also came to the rescue with a donation of some household items to help make the home livable again for the elderly resident.
Thank you Pittsburg Home Depot and St. Vincent de Paul for helping this lifelong Pittsburg resident be able to enjoy her home again."