Police arrest 3 teens in San Mateo high school incidents; firearm seized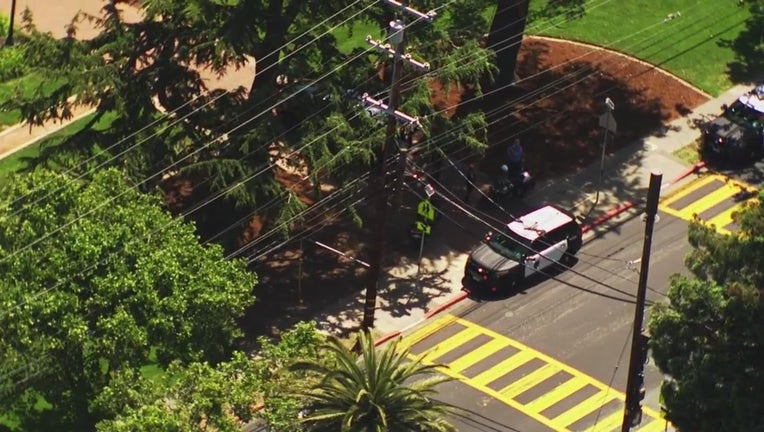 article
SAN MATEO, Calif. - Three teenagers were arrested after fights at San Mateo High School on Friday, one involving a knife, police said. A gun was seized while making arrests, they said.   
Officers were called at 9:38 a.m. on the report of a fight involving a knife. One victim suffered a concussion and a superficial knife wound, police said Saturday.   
While police were at the scene, a group began attacking one person at the bus loop on campus. Several fled from police in a car subsequently located on North Claremont Street near East Santa Inez Avenue, according to police.   
Six passengers got out of the vehicle and walked away while the car fled. An officer saw one of the group throw clothing and a satchel under a parked vehicle, and found a firearm in the satchel, police said.   
Two 17-year-old juveniles were accused of carrying a weapon on school grounds and conspiracy. One was accused of assault with a deadly weapon in connection with the knife fight.   
An 18-year-old, Soane Tatola, was accused of resisting arrest in connection with the second incident, police said.