Police arrest father of girl found dead with 4 others in Modesto home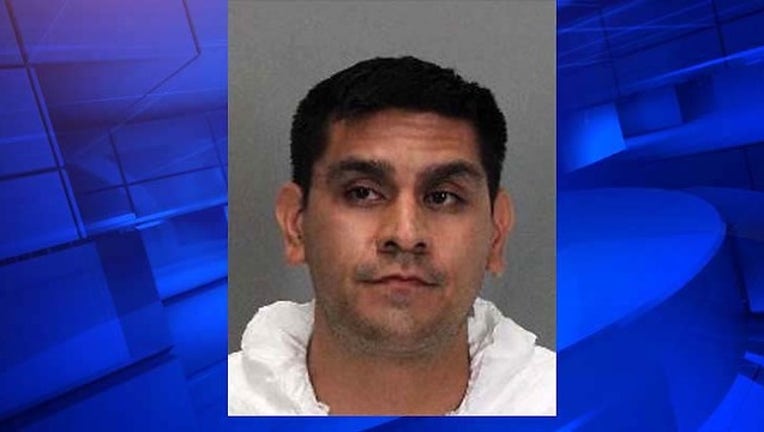 article
MODESTO, Calif. (KTVU-AP) -- A man was arrested Sunday in the deaths of two women and three young girls whose bodies were found in a Modesto home, including his young daughter and her mother.
Martin Martinez, 30, from Modesto, where the bodies were found Saturday, was detained about 80 miles away on Sunday in San Jose early Sunday and booked into a Santa Clara County jail on suspicion of murder.
Martinez had a past romantic relationship with one of the women, who was also the mother of his daughter, police said. All the victims are related, and the children's ages range from 6 months to 6 years old, Graves said.
Police aren't releasing information about a motive, cause of death or how long the victims had been dead when they were found, she said.
Investigators had named Martinez as a "person of interest" in the case Saturday and said he was last seen driving a red Lincoln Navigator.
Officers found the vehicle abandoned in the southeastern part of San Jose, San Jose police spokesman Albert Morales said. Martinez switched vehicles and drove off with a relative, Morales said.
Police found the second vehicle in a parking lot after midnight and waited for Martinez to return, Morales said. He was arrested without incident.
Officers in Modesto, part of California's Central Valley, discovered the bodies Saturday afternoon while responding to a request to check on the home, Graves said.
The house is in a tidy subdivision lined with four- and five-bedroom homes that were built seven or eight years ago, the Modesto Bee reported.
Nimala Kumar, who lives five houses down from where the bodies were found, said the street is quiet and she never knew of any problems at the home.
"It's a very quiet street. We all pretty much keep to ourselves," Kumar said. "For something like this to happen is unbelievable."