Police: Cause of death released for suspect in Fremont officer-involved-shooting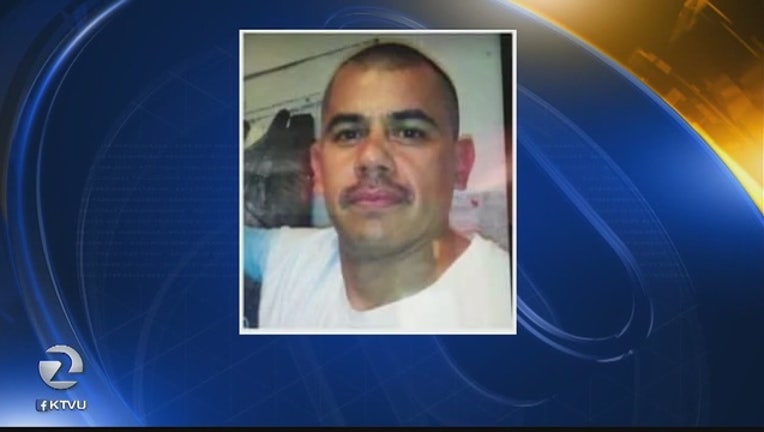 article
FREMONT (KTVU) -- The man accused of shooting two Fremont police officers during a traffic stop last week died from a self-inflicted gunshot wound to the head, the county's coroner said Monday.
The Alameda County coroner has ruled that the cause of death for Gerald Villabrille, 44, who was also known as Marcus, was attributed to a gunshot wound. Villabrille  was barricaded inside a home in Fremont for several hours after he allegedly shot and injured two Fremont officers last Wednesday.
Villabrille's body was found in the rubble of the burned out home in Fremont after he refused to leave the residence as as police sought to arrest him.
The home on Roberts Avenue near Washington Boulevard caught fire early Thursday morning after authorities used tear gas inside the home to try to get the suspect to come out, Fremont police and Alameda County sheriff's officials said at the time.
Fremont Police Chief Lucero said at one point Villabrille called 911 from inside the home and made contact with the department. Officers tried to negotiate with the suspect but police said those talks were "unproductive."
Authorities have said the tear gas sparked the blaze at the home. Police also had previously said they suspected Villabrille was injured during his gun battle with police Wednesday during the traffic stop that ended in gunfire.
The two Fremont officers were taken to a hospital for treatment and one was said to be in stable condition last week. The other officer was listed in critical condition last week but it was not clear if his condition had improved. 
RELATED COVERAGE