Police ID teen girl killed after deadly Santa Cruz County crash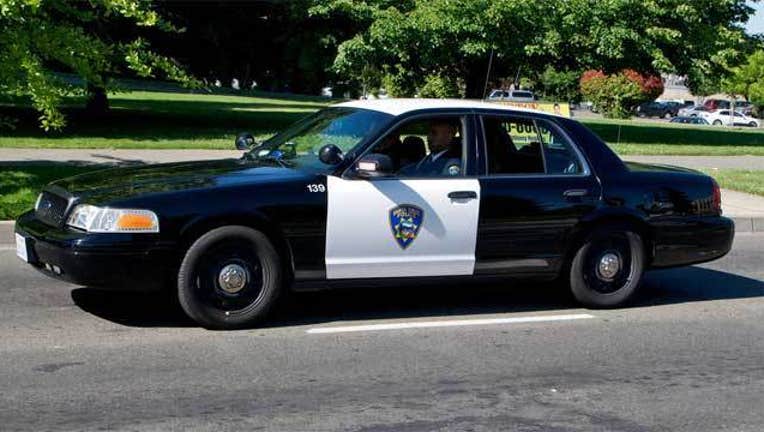 article
SANTA CRUZ COUNTY, Calif. (BCN) - A girl who died Sunday at a hospital after a crash that killed three others and injured four near the Aptos area was 16-year-old Vanessa Guzman, according to the Santa Cruz County coroner's office.
The coroner's office delayed the release of Vanessa's name Tuesday to give her family more time to grieve before it was reported in the news media, an office employee said.
Vanessa, a Watsonville resident, died from her injuries at Watsonville Community Hospital soon after three others, Arturo Avalos, 22, of Watsonville; Osbaldo Melgoza-Ortiz, 18, of Watsonville; and Teresita Brady, 19, of Soquel, were pronounced dead at the crash scene.
Four others suffered serious or critical injuries in the wreck and remain hospitalized, California Highway Patrol Officer Brad Sadek said.
At about 8 p.m. Sunday, a Mercedes-Benz C320 packed with seven people inside, none of whom was wearing safety restraints, was heading west on Freedom Boulevard just west of Valencia Road in unincorporated Aptos, CHP officials said.
Avalos, the driver of the Mercedes, for an unknown reason then veered into the eastbound lane and right in the path of a Ford F-150 pickup truck, according to the CHP.
CHP officials believe that Brady was in the front passenger seat of the Mercedes sitting on Melgoza-Ortiz's lap and that others in the back seat may also have been seated on another's lap in order to fit in the car.
Officers found open containers of alcoholic beverages and broken liquor bottles inside the car.
A short time before the collision, witnesses called 911 to report seeing the Mercedes being driven recklessly and one witness said that people could be seen hanging out of the car's moon roof and from one of the windows, Sadek said.
The driver of the pickup, Steven Robert Clark, 56, of Aptos, suffered major injuries and was flown by air ambulance to Santa Clara Valley Medical Center in San Jose, where he is in stable condition, Sadek said.
Two of the passengers in the Mercedes were also taken to Valley Medical Center, a 17-year-old girl from Watsonville who is in stable condition and an 18-year-old woman from Marina still suffering from critical injuries, he said.
A 21-year-old Watsonville man, also in the Mercedes, was transported to Natividad Medical Center in Watsonville with critical injuries. There was no update today on how he is doing, Sadek said.
On the night of the crash, officers were able to briefly interview the 17-year old Watsonville girl, who was conscious and provided information that helped the CHP identify Vanessa Guzman and determine where people had been seated in the Mercedes.
She also told officers how she and Vanessa came to be inside the Mercedes, but the CHP is not releasing that information during its investigation, Sadek said.
The girl did not provide any further details and officers are not sure if she was trying to avoid getting into trouble by talking about it or if she was emotionally or physically unable, he said.
The CHP is waiting for the 17-year-old girl and Clark, both of whom are currently in the best shape following the collision, to return home from the hospital to interview them about it, he said.