Police looking for Berkeley suspected prowler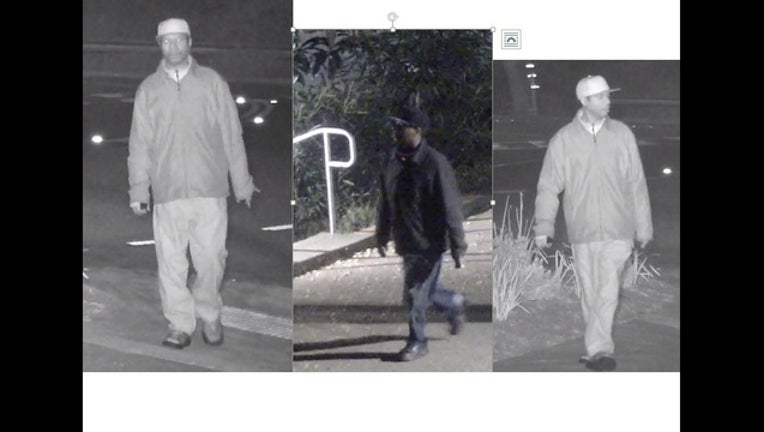 article
 BERKELEY (BCN) Berkeley police are asking for the public's help identifying a suspected prowler who was caught on camera allegedly trying to break into cars early Sunday morning.
At about 12:30 a.m., security cameras captured images of the man allegedly trying to open the doors of cars and then hiding as cars drove past, according to Berkeley police officials.
He then allegedly entered the backyard of a home in the 500 block of Spruce Street.
He is also allegedly the same man caught on camera on other occasions in the area of Northhampton Avenue and Spruce Street and might be connected to other property crimes in the area, according to police.
He is described as a black man between the ages of 40 and 50 years old, standing 5 feet 8 inches tall, weighting between 160 to 190 lbs and wearing a thin goatee.
He was wearing a dark jacket with a collar and a zippered front, blue jeans, black boots and a black baseball cap with either a purple or blue bill.
He walks with a limp and may have malformed left hand, police said.