Police take stray pig into custody outside Detroit-area home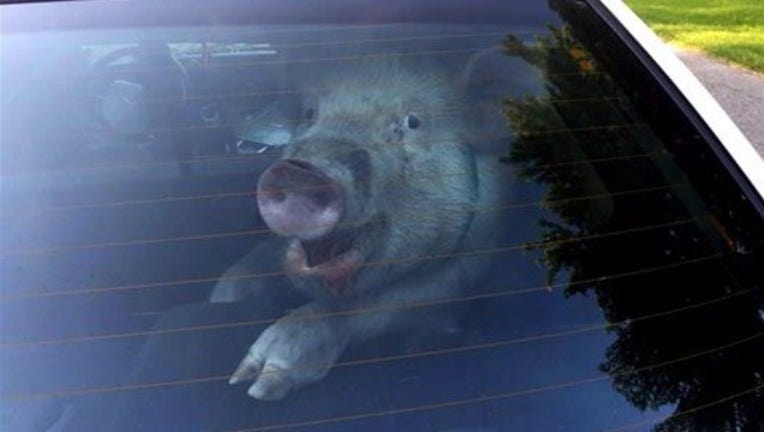 article
SHELBY TOWNSHIP, Mich. (AP) - Officers in suburban Detroit took a stray pig into custody, holding the animal in the back of a police vehicle before reuniting it with its owner.
Debbie DeRiemaecker told WXYZ-TV that she was doing yard work last Thursday evening at her home in Macomb County's Shelby Township when the pig came barreling toward her. It chased her into the front yard before apparently getting distracted by a decorative ball.
DeRiemaecker called 911 and explained the situation.
She says police officers soon pulled up at her home and got the pig off the streets, though it left a mess inside the police vehicle.