Pope prays for those stricken by California wildfires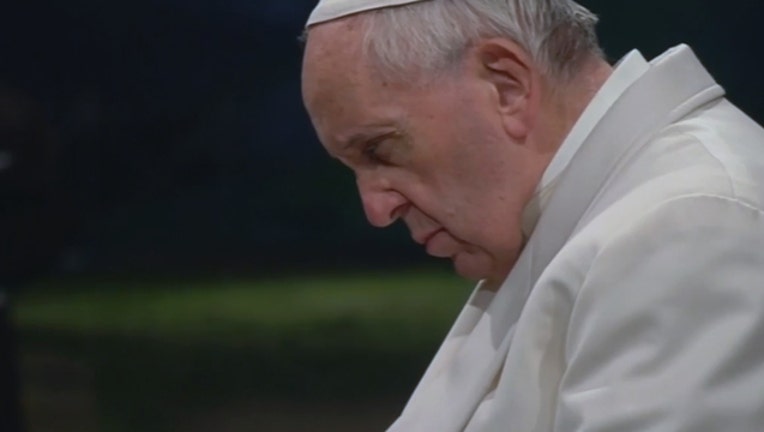 article
VATICAN CITY (AP) - Pope Francis has prayed for victims of California's wildfires and freezing weather on the U.S. East Coast. 
Addressing tens of thousands of faithful in St. Peter's Square Sunday, including pilgrims from New York and New Jersey. Francis prayed that "the Lord welcome the deceased into his peace, comfort family members and sustain all those involved in rescue efforts." 
Francis said he wanted to offer a "special prayer to all those stricken by the fires that are scourging California, and now also for the victims of the freeze of the east coast of the United States."
At least 76 people perished, and hundreds are unaccounted for in the California wildfires. In the eastern U.S., an unusually early winter snowstorm last week was blamed for at least seven deaths.