Popular college professor drowns in kayaking accident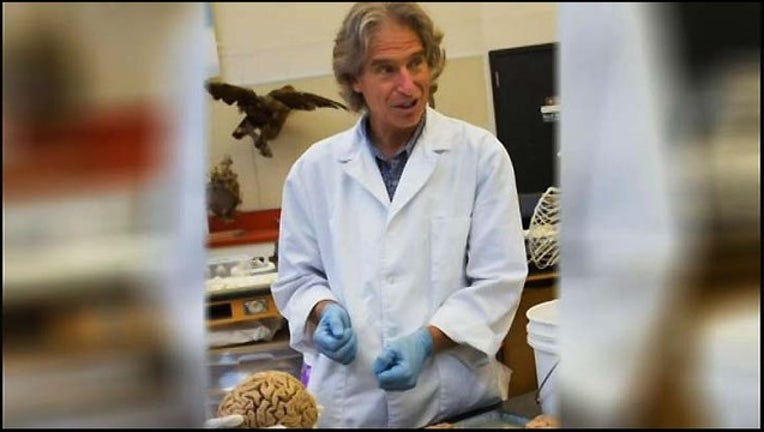 article
SONOMA COUNTY, Calif. (BCN) – Santa Rosa junior college students and faculty members were in mourning early Thursday as word spread that a popular life sciences professor has died in a kayaking accident.
Authorities identified the dead man as 55-year-old Nicholas Anast.
Marin County Sheriff's Office spokesman Lt. Doug Pittman said the man -- now identified as Anast -- was kayaking with a friend this afternoon along the Marin County Coast after setting out from a point near Nick's Cove, north of Point Reyes, when the accident occurred.
The pair had reached a point just north of Dillon Beach, near the county line, when they decided to turn back. However, Anast fell into the water for an unknown reason.
When the survivor turned back to help him, he found that Anast's kayak was filling with water. He tried to pull the man from the water, but they both fell in, Pittman said.
In conditions of heavy surf and strong winds, the survivor was able to get himself back to shore, but he lost sight of Anast in the water.
A fisherman at the scene saw the two kayakers in distress and reported the incident just after 4:30 p.m., Pittman said.
The Marin County Sheriff's Office, Marin County Fire Department, Tomales Fire Volunteers, the California Highway Patrol and the U.S. Coast Guard responded to the scene.
The Coast Guard helicopter and Marin County firefighters were able to retrieve the survivor from the rocky shoreline, which could not be reached by boat due to the high surf, but it was more than an hour before the victim's body was spotted by a news helicopter in the area, Pittman said.
Anast's body was pulled from the water by helicopter, and he was pronounced deceased.
Pittman said the survivor told him that both men had been wearing life jackets when they set out. The victim was not wearing one when he was recovered from the water, but Pittman said it is not uncommon for a large or poorly secured life jacket to come loose in heavy surf or other rough conditions.