Postal Service issuing stamp to honor late poet Maya Angelou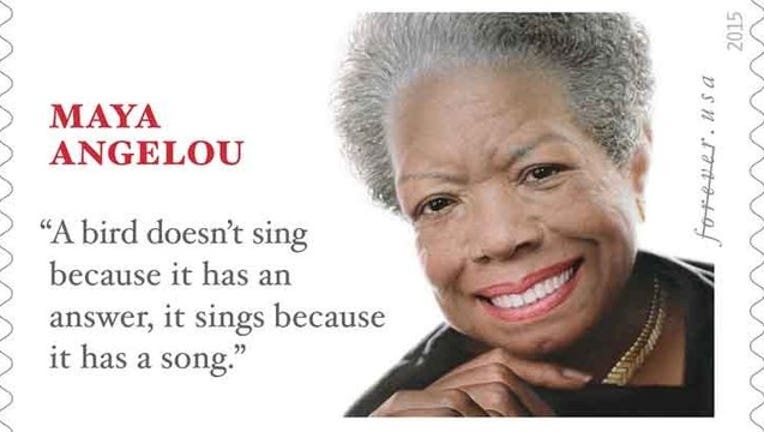 article
WASHINGTON (AP) — The U.S. Postal Service is issuing a new limited edition "Forever" stamp honoring the late poet, author and civil rights champion Maya Angelou.
Angelou rose from poverty, segregation and violence to become a force on stage, screen and the printed page. She died last May at her Winston-Salem, North Carolina, home at 86.
The stamp for dedication at a Washington ceremony Tuesday showcases Atlanta artist Ross Rossin's 2013 portrait of Angelou, an oil painting in the Smithsonian's National Portrait Gallery collection
The postal service says Ethel Kessler of Bethesda, Maryland, designed the stamp based on Rossin's portrait. It includes the quotation: "A bird doesn't sing because it has an answer, it sings because it has a song."
Angelou was a longtime professor of American studies at Wake Forest University.