President Obama comes to Bay Area Wednesday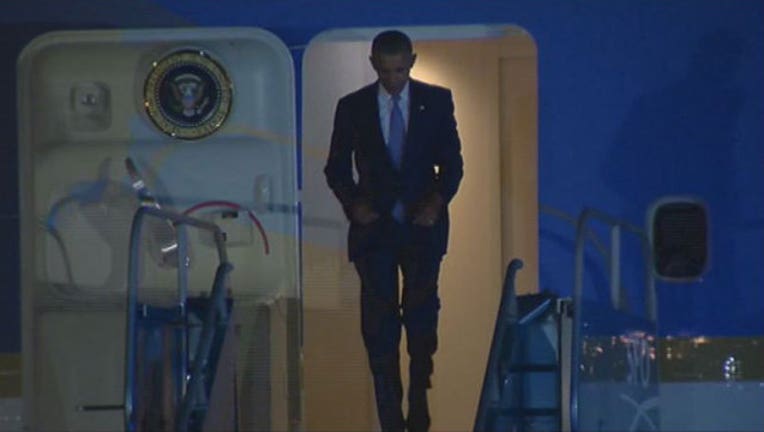 article
SAN JOSE, Calif. (KTVU) - President Barack Obama is returning to the Bay Area.
He's set to arrive at Moffett Field in Mountain View Wednesday night and will then travel to the South Bay where he will spend the night, according to the White House. 
On Thursday, the President is scheduled to attend two Democratic fundraisers: a Democratic Senatorial Campaign Committee event that is closed to the press and a Democratic National Committee event that will only be accessible to print media.
President Obama is then set to depart from Moffett Field on Thursday afternoon for Southern California, where he is set to tape an appearance on the Ellen DeGeneres Show and attend DNC events.  
The President is set to return to Washington, D.C. next Tuesday, Feb. 16