President Trump, First Lady's official White House Christmas portrait released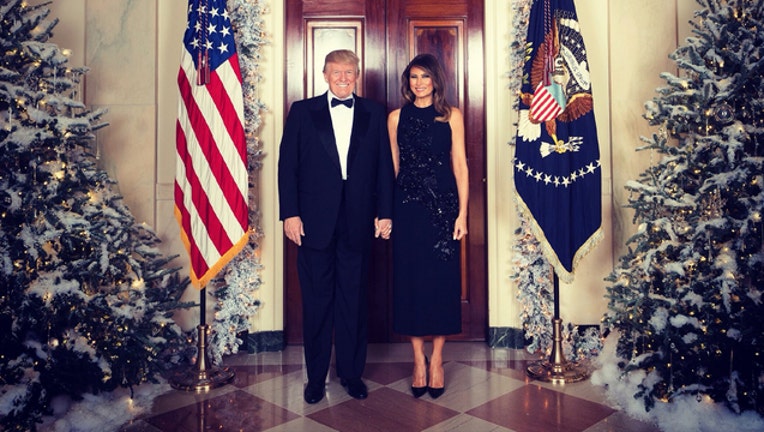 article
WASHINGTON - President Donald Trump and First Lady Melania Trump are celebrating the holiday season as the White House released their first official Christmas portrait.
The official photo, which was tweeted by the first lady on Thursday, was taken on Dec. 5 in the Cross Hall of the White House, which is a large hallway located on the first floor of the president's residence.
The portrait shows President Trump dressed in a tuxedo holding hands with the First Lady in an elegant black dress standing next to flags and Christmas trees covered with fake snow.
Last month, Melania Trump unveiled the Christmas decorations at the White House, which she personally selected herself. The theme for this year's decorations is "Time-Honored Traditions."