Prince Harry, Meghan involved in 'near catastrophic' paparazzi chase, spokesperson says
NEW YORK - Prince Harry and his wife, Meghan, were pursued by photographers in cars after a charity event in New York in an incident that the mayor and the couple's office described as potentially dangerous and that instantly drew comparisons to the 1997 fatal car crash of Harry's mother, Princess Diana.
Harry and Meghan's office said in a statement that the Tuesday night chase "resulted in multiple near collisions involving other drivers on the road, pedestrians and two NYPD officers." It called the incident "near catastrophic."
"While being a public figure comes with a level of interest from the public, it should never come at the cost of anyone's safety," the statement from the couple said.
The NYPD did not immediately confirm specific details about the incident, but did acknowledge that officers had been "assisting" the couple's private security detail.
"The NYPD assisted the private security team protecting the Duke and Duchess of Sussex," DCPI spokesperson Julian Phillips offered. "There were numerous photographers that made their transport challenging. The Duke and Duchess of Sussex arrived at their destination and there were no reported collisions, summonses, injuries, or arrests in regard."
New York City Mayor Eric Adams told reporters he hadn't received a full briefing about the incident yet, but he called it "reckless and irresponsible" for anyone to be chasing people in vehicles in the densely populated city, and said that "two of our officers could have been injured."
Harry, the younger son of King Charles III, and the former actress Meghan Markle married at Windsor Castle in 2018 but stepped down as working royals in 2020, citing what they described as the unbearable intrusions and racist attitudes of the British media.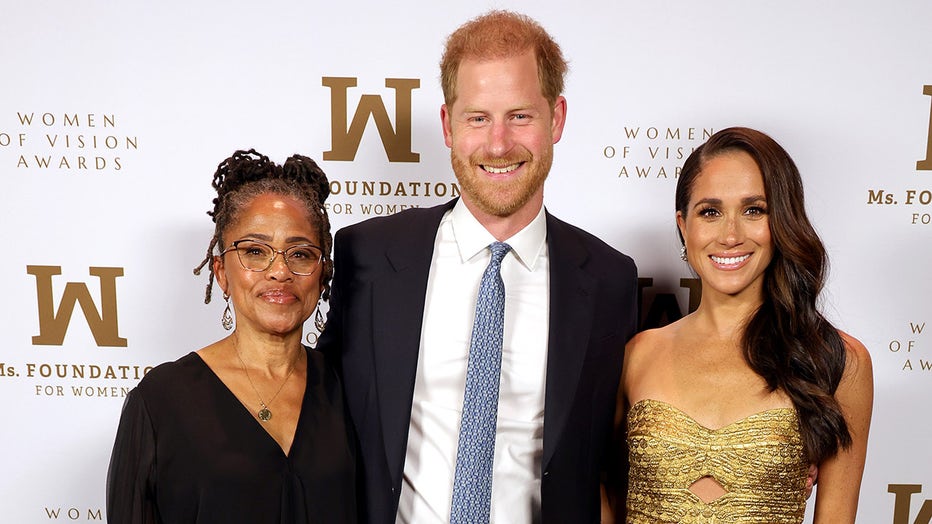 Doria Ragland, Prince Harry, Duke of Sussex and Meghan, The Duchess of Sussex attend the Ms. Foundation Women of Vision Awards at Ziegfeld Ballroom on May 16, 2023 in New York City. (Photo by Kevin Mazur/Getty Images Ms. Foundation for Women)
Harry's fury at the media has been building for years. He blames an overly aggressive press for the death of his mother, and also accuses the media of hounding Meghan.
He has made it his mission to reform the press and is currently suing three British tabloid publishers over alleged phone hacking and other unlawful snooping. In 2021 Meghan won an invasion of privacy case against the publisher of the Daily Mail.
READ MORE: Princess Diana's last moments: French doctor recalls 'tragic night'
Security for Harry and Meghan has been an issue since the British government stripped them of protection when they moved to California in 2020 and it figures in three of his legal cases against the government and tabloid press.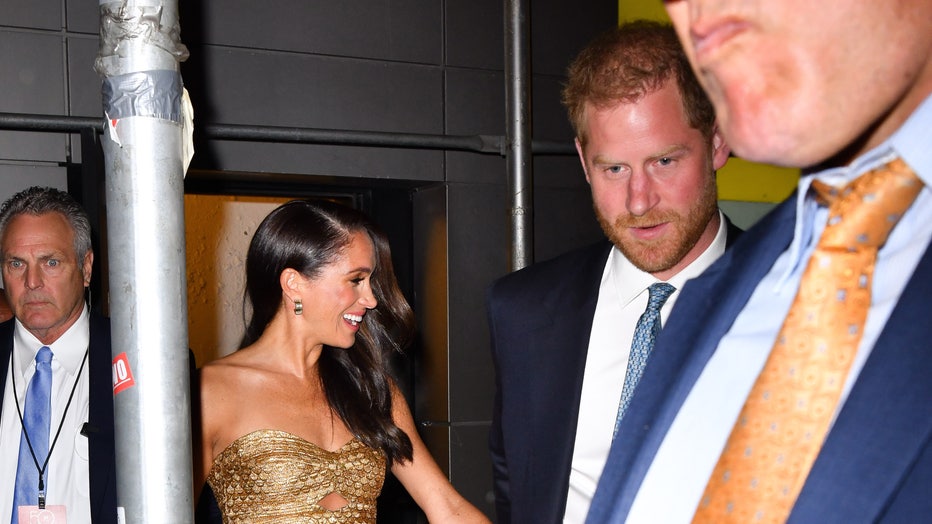 Meghan Markle, Duchess of Sussex, and Prince Harry, Duke of Sussex leave The Ziegfeld Theatre on May 16, 2023 in New York City. (Photo by James Devaney/GC Images)
The reported chase occurred the same day a lawyer for Harry argued in a London court that he should be able to challenge a government decision denying him the right to pay police for his own security in the U.K.
Harry has argued his safety was "compromised due to the absence of police protection" during a short visit to the U.K. in July 2021, when his car was chased by photographers as he left a charity event.
The couple have said they funded their own security after former President Donald Trump said the U.S. government wouldn't pay to protect them.
Meghan, the Duchess of Sussex, had been in New York to accept the Ms. Foundation Women of Vision Award with Black Voters Matter co-founder LaTosha Brown.
The gala kicked off the foundation's largest fundraising campaign ever — $100 million over the next 12 months — that will be used to further the organization's equity-centered initiatives and its mission of advancing women's collective power.
READ MORE: Princess Diana's dresses to hit auction block: 'There is no bigger legend'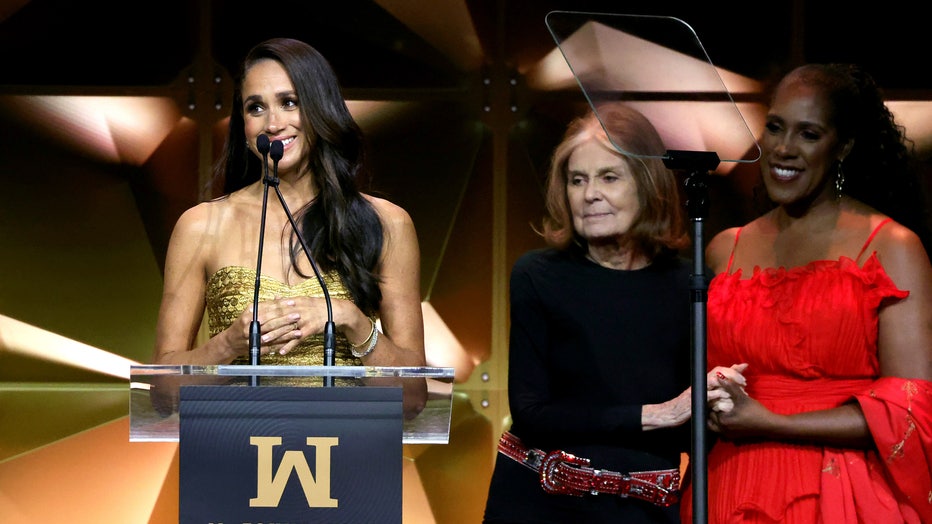 Woman of Vision Meghan, The Duchess of Sussex speaks onstage with Gloria Steinem and Teresa Younger during the Ms. Foundation Women of Vision Awards: Celebrating Generations of Progress & Power at Ziegfeld Ballroom on May 16, 2023 in New York
With her mother, Doria Ragland, in the audience, Meghan recounted how Ms. Magazine was always in their house and how it affected her world view.
"I am a woman who remains inspired and driven by this organization," she said, looking over at Ms. Foundation co-founder Gloria Steinem. "It allowed me to recognize that part of my greater value and purpose in life was to advocate for those who felt unheard, to stand up to injustice, and to not be afraid of saying what is true and what is just and what is right."
Video taken by bystanders and posted on social media showed Harry and Meghan exiting Manhattan's Ziegfeld Ballroom and getting into an SUV as crowds of pedestrians and photographers gawked.
Another video posted by TMZ showed the couple in a yellow New York City taxicab, stuck in traffic several blocks away from the ballroom, as photographers recorded them through the windows. The cab was being escorted by NYPD vehicles with flashing lights.
The event was her first public appearance since she skipped the coronation of her father-in-law King Charles III earlier this month in order to stay at home in California for her son Prince Archie's fourth birthday. Her husband Prince Harry attended the coronation in London and then rushed back to California.
According to TMZ, a man was arrested Monday on stalking charges outside Harry and Meghan's home in Montecito, California.