Proposed restrictions on dogs in GGNRA face stiff opposition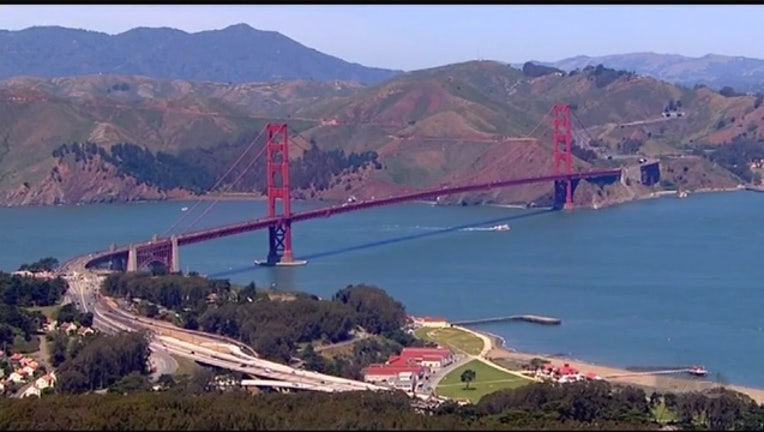 article
National Park Service officials are preparing to impose new restrictions on dogs in the Golden Gate National Recreation Area and dog owners are already howling.
The proposed new rules for dog management designate 22 locations for dog walking within the GGNRA, seven of which would allow off-leash dogs.
Park officials say dog walking would be allowed on almost one-third of the park's beaches, mostly off-leash, and one-third of park trails, although specific areas would be designated for commercial dog walkers.
Park officials say the rules are intended to balance the needs of different groups of users, protect natural and cultural resources and provide a safer experience for everyone.
"Under the Proposed Rule, the GGNRA would remain the most dog-friendly national park in the United States," GGNRA Superintendent Christine Lehnertz said in a statement.
Dog owners, however, say the plan represents a massive reduction from the current amount of access and ignores the input from both Bay Area residents and elected officials.
"This federal bureaucracy is imposing its will onto the local community and completely ignoring the needs of the people who live nearby and frequently use these areas -- the very reason the GGNRA was created," said
Andrea Buffa of the group Save Our Recreation. "The GGNRA is an urban recreation area, and the National Park Service shouldn't insist on managing it like a remote, back country wilderness."
Opponents say the proposed rule is the third draft developed in recent years for dogs in the GGNRA but that the National Park Service has not made substantive changes to its proposal despite many public comments against it.
Elected officials in San Francisco, San Mateo and Marin counties, all of which contain parts of the recreation area, and at the state and federal levels have voiced opposition to the proposed regulations.
"This proposed rule will affect many Bay Area residents who rely on these lands to walk their dogs and will push more dogs into our already overcrowded city parks," San Francisco Supervisor Scott Wiener said in a statement today. "I urge the National Park Service to reconsider."
The proposed rule for dog management is open for public comment from today through April 25 at regulations.gov. Public meetings will be held in San Francisco, San Mateo and Marin counties, and comments can also be submitted by mail to Superintendent, GGNRA, Dog Management Proposed Rules, Building 201, Fort Mason, San Francisco CA 94123.