Prosecutors: Co-pilot of Germanwings Flight 9525 treated for suicidal tendencies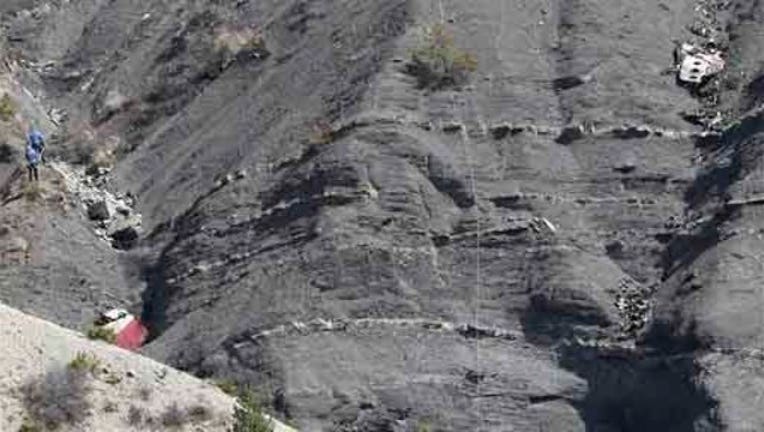 article
MARSEILLE, France (AP) — The co-pilot of Germanwings Flight 9525 that crashed into the French Alps last week had received treatment for suicidal tendencies several years ago, prosecutors said Monday.
Duesseldorf prosecutors say co-pilot Andreas Lubitz, 27, had received psychotherapy "with a note about suicidal tendencies" for several years before becoming a pilot.
"In the following period, and until recently, further doctor's visits took place, resulting in sick notes without any suicidal tendencies or aggression against others being recorded," prosecutors' spokesman Ralf Herrenbrueck said in a written statement.
Authorities believe, based on data from the plane's cockpit voice recorder, that Lubitz locked his captain out of the cockpit and ignored his pleas to open the door while manually sending the plane into a fatal descent on what should have been a routine flight.
Prosecutors said they have so far found no indication of a motive that might have prompted Lubitz's actions, nor any sign of a physical illness.
Asked about reports that Lubitz had problems with his vision, Christoph Kumpa, another spokesman for the Duesseldorf investigators, said there was no documentation showing that Lubitz had any physical ailment affecting his sight.
All 150 people on board were killed when the Airbus A320 plane flying from Barcelona to Duesseldorf slammed into a French mountain on March 24.