Psychiatrist: Colorado shooter never revealed murderous plan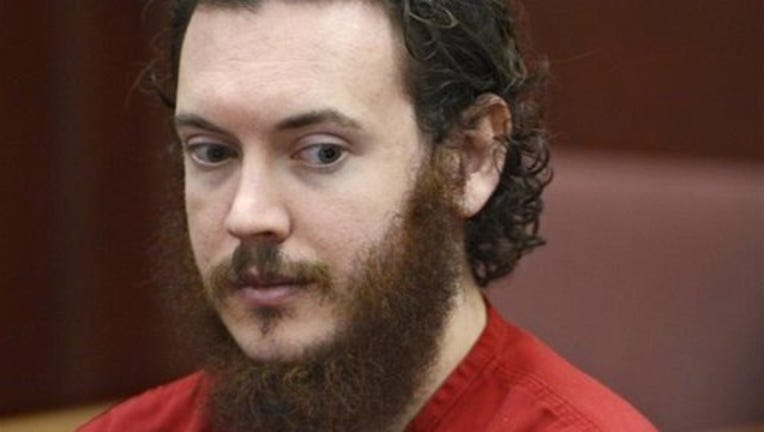 article
CENTENNIAL, Colo. (AP) — The psychiatrist who treated James Holmes before he attacked a Colorado movie theater said Tuesday that she would have called police and had him detained if she had known his plans.
Dr. Lynne Fenton testified that Holmes acknowledged he was having homicidal thoughts but never let on that he was assembling an arsenal and planning a mass killing.
Had she known that Holmes "had some sort of plan and some intent to carry out those thoughts," she said, "I likely would have put him on a mental health hold and contacted the police."
Two years after the bullets Holmes sprayed into the audience that night killed 12 people and wounded 58 more, he told a court-appointed examiner that "I kind of regret that she didn't lock me up so that everything could have been avoided."
But Holmes never revealed enough to justify being institutionalized, even for just 72 hours, Fenton explained: "He never met criteria for me to hospitalize him."
Defense attorneys say Holmes, who has pleaded not guilty by reason of insanity, is schizophrenic and was in the grips of a psychotic episode as he carried out the attack on July 20, 2012.
The state must prove he was legally sane at the time, which is the conclusion of two court-appointed psychiatrists who examined Holmes months and years after the attack.
Freed from patient-client privilege by Holmes' insanity plea, Fenton on Tuesday made her first public statements about him. Among other things, she described his behavior as anxious, hostile, bizarre and so worrisome that she took it upon herself to alert campus police and Holmes' mother, but didn't find the evidence needed to hold someone against his will.
They had five therapy sessions between mid-March and June 11, 2012, when Holmes dropped out of the graduate neuroscience program at the University of Colorado. He had come in seeking prescription drugs for what a social worker described as the worst obsessive-compulsive disorder symptoms she had ever seen.
Holmes got his medicine, but deflected efforts to probe his thinking, she said.
"I thought he had social anxiety disorder," she said. "I was hoping to have a working alliance with him so he would keep coming back ... I was worried that he might drop out of treatment at any time."
At one point, Holmes said he had a "biological problem," and that the solution to it was homicide, "but you can't eliminate everybody, so it's not an effective solution," she said.
District Attorney George Brauchler asked her concerns were eased by this claim that homicide would not be effective; she said yes, but she also increased his dosage, to 150 milligrams daily of sertraline as well as clonazepam and propranolol.
At times, he showed flashes of anger, she said.
When Holmes couldn't get a refill because Fenton miswrote his name on the prescription, he sent her an email with an emoticon that he said signified him punching her. When she asked him about it, he responded: "Violence, is that what you wanted to hear?"
Fenton said Holmes may have been worried that she was trying to lock him up. Defense attorney Tamara Brady asked whether Fenton pressed him on that point, and she said she did, but "he wouldn't answer."
Holmes made another reference to being institutionalized after Fenton asked to bring in a male psychiatrist, Dr. Robert Feinstein, to join their sessions, she said. Holmes' initial reaction was, "Oh, it'll be to lock me up," but he eventually agreed to see them together, she said.
During another session, Fenton said "he angrily was asking me, 'Why won't you tell me what your philosophy of life was? I told you all of my ideas.'"
Fenton's session notes said his demand to know her "philosophy" might indicate "psychotic level thinking." When Brady pressed her on that, she confirmed that she thought Holmes might be displaying a schizoid personality disorder, and was at the age when schizophrenics sometimes experience their first psychotic break.
Holmes had already bought a gun and tear gas before their May 31 session, but made no mention of his purchases, even as he said he hated people — both "sheeple and shepherds," she said.
Their last visit, on June 11, was short. Holmes announced that he had just failed his final exam and was dropping out. He walked out after answering a few questions.
"Most students who failed a test like this would be very upset, and he seemed relaxed ... inappropriately nonchalant," Fenton said. "We asked if he had a plan," and he described some logical steps, like meeting with an adviser and finding a job.
"It was all sounding like he was functioning well and looking forward to the future and had plans to get by," she said.
Two years after the attack, Holmes told a court-ordered examiner that he kept secret his elaborate schemes and to-do lists. He waited until just before the assault to mail his journal to Fenton, along with $400 in burned $20 bills to show that he could no longer afford her therapy after withdrawing from school.
"We offered him free treatment even though his insurance was going to be expired, but he declined," Fenton said.