Public may soon see what a black hole looks like in first-ever photos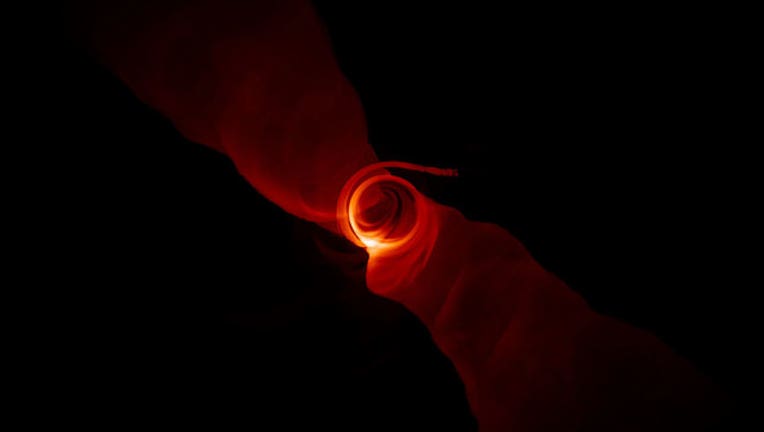 article
WASHINGTON - The public may soon see what a black hole looks like as the first-ever images are expected to be released Wednesday during simultaneous press conferences around the world.
The news conferences are expected to happen at 9 a.m. EST at the National Science Foundation in Washington, D.C., Brussels, Santiago, Shanghai, Taipei and Tokyo. In a media advisory, scientists said they will present a "groundbreaking result" from the Event Horizon Telescope project.
Event Horizon Telescope is a collaboration that started in April 2017 where eight radio telescopes in Chile, Mexico, Spain, Hawaii, Arizona and the Antarctic began studying black holes.
The black hole at the center of the Milky Way Galaxy, known as Sagittarius A, may be what the public gets a glimpse of in two photos, according to Time.
CNN reported that Sagittarius A, which is a supermassive black hole that is 26,000 light years away from Earth, was the first target for EHT.
On April Fools, EHT tweeted out a teaser about the big announcement saying "Have you heard that something is brewing on April 10? It's no joke!"
The National Science Foundation will also livestream the event and you can view it by clicking here.