Push for plastic straw ban at McDonald's restaurants in the U.S.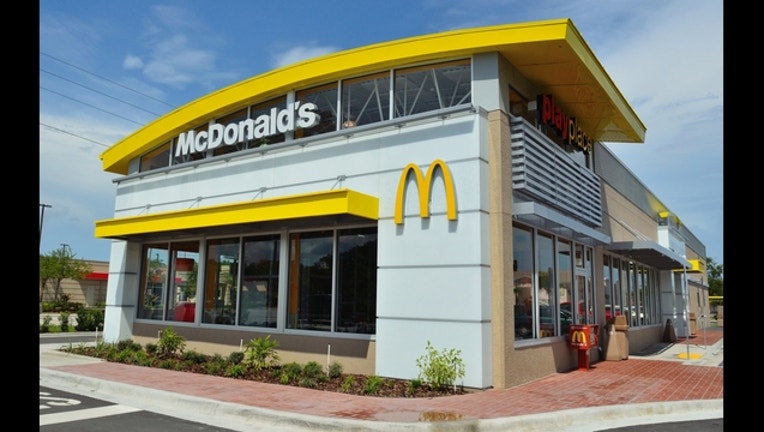 article
OAK BROOK, Ill. (KTVU) - A push to ban plastic straws in the U.S. may be gaining steam with fast-food behemoth McDonald's considering a new plan that could end up phasing out the use of the straws at its U.S. restaurants.
At its annual shareholder meeting later this month, the Illinois-based company is calling for a study to look into whether the continued use of the plastic sippers will ultimately affect business by alienating environmentally sensitive customers.
The proposed study would also explore possible substitutes for plastic straws.
The environmental group SumOfUs is behind a push to get McDonald's to stop the use of those straws. As part of that effort, it has launched a petition that has so far received more than 450,000 signatures.
"Small, light, and hard to avoid, it's no wonder plastic straws dumped into the sea get stuck in sea turtles' nostrils, lodged in the stomachs of baby seabirds, and end up in our food chain after being eaten by fish," the group wrote on its petition.
"If we can get McDonald's to ditch its dirty habit we can stop millions of plastic straws clogging up our oceans and killing the animals that live in them," SumOfUs said. 
McDonald's board of directors is reportedly opposing the proposal for a study, saying it's redundant to its ongoing efforts to develop and implement more eco-friendly practices and that it could end up diverting resources from those initiatives.
The fast-food chain has recently announced new efforts toward becoming more environmentally  sustainable. Earlier this year it announced plans to have all packaging for customer-purchased food to come from renewable, recycled, or certified sources by 2025.
Efforts to phase out the use of plastic straws have made strides at McDonald's restaurants in the United Kingdom. The company has recently implemented a new policy that requires its restaurants there to distribute the plastic sippers only to customers who request them.
Here in California, which became the first state to enact a statewide ban on plastic bags at large retailers, lawmakers are now considering legislation to ban plastic straws at restaurants.
There are already similar plastic straw restrictions in place in a handful of California cities including Santa Cruz.