Queen Elizabeth cruise ship returns to San Francisco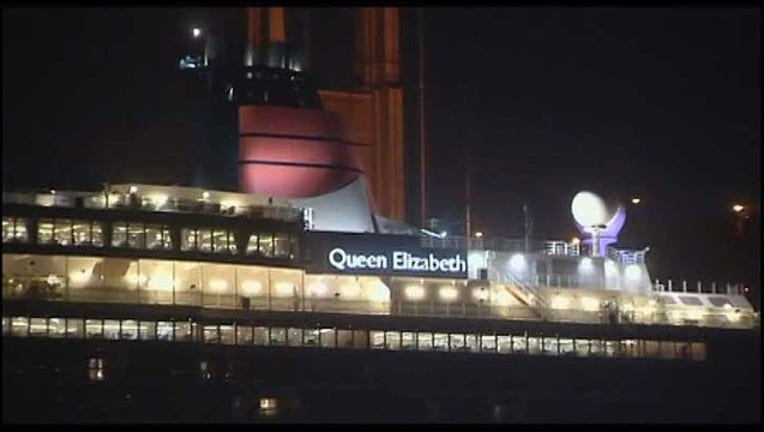 article
?SAN FRANCISCO (KTVU) – For Queen Elizabeth Captain Alistaire Clark, it never gets old crossing under the Golden Gate Bridge and seeing the majesty of the San Francisco Bay.
"This is one of the most iconic ports of our world tour," he told KTVU. "It's always a thrill coming under (the Golden Gate) bridge and coming into the port."
Clark was also thankful that Mother Nature took a break from a stormy weekend to allow the massive cruise ship to ease into the port in relatively calm waters early Saturday morning.
"We were fortunate that the weather was kind to us," he said.
The Cunard liner docked overnight in the city for just the second time and the respite from its whirlwind 112-day cruise gave the 2,000 passengers aboard a chance to sample the night life in the city.
The arrival of the luxury cruise ship is just the latest crown in San Francisco's cruise ship business – an industry that has been on the rise since the completion of a new state-of-the-art waterfront cruise terminal last year.
Port of San Francisco Executive Director Monique Moyers told KTVU the goal of her department is to make the city a departure and arrival destination for cruise ship travelers.
"We're really trying to build our business so you can start and end your trip in San Francisco," she said.
Moyer said the 80 cruise ships that are scheduled to stop in the port this year will generate $60 million in business for San Francisco.
WEB SPECIALS DEALS
Deals from the CruiseGuy.com