Raspberry Pi 4 packs dual monitor support at $35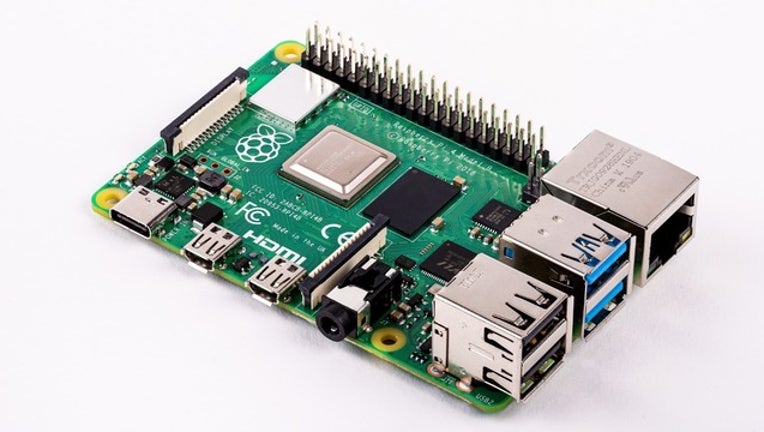 San Jose, Calif. (KTVU) - The Raspberry Pi computer has been a long favorite among tinkerers and hobbyists hackers – having sold over 25 million units since its inception in 2012. The latest installment - the Raspberry Pi 4, which went on sale Monday is breaking that mold –  by offering performance that is close to an entry-level desktop computer.  
"For the first time we provide a PC-like level of performance for most users, while retaining the interfacing capabilities and hackability of the classic Raspberry Pi line," says Eben Upton, Raspberry Pi Foundation in a blog post announcing the launch. 
Starting at $35, the Raspberry Pi 4 Model B packs a 1.5GHz quad-core 64-bit ARM Cortex-A72 CPU, and supports two monitors at 4k resolution. Depending on the benchmark, the new processor has registered a two to four times performance increase over its predecessor, the Raspberry Pi 3B+.
Connectivity options include two type-D (micro) HDMI connectors, Gigabit Ethernet, Dual-band 802.11ac wireless networking, Bluetooth 5.0, two USB 3.0 and two USB 2.0 ports. The device is available in configurations of 1GB, 2GB, or 4GB of LPDDR4 SDRAM, priced at $35, $45, and $55 respectively.
On the software side, it ships with an overhauled version of Raspbian software, based on the Debian 10 Buster, which bundles the Chromium 74 web browser.

While it can be used as a desktop PC, in the hands of a hacker, it can also be the brains of a robot, a smart home hub, media center, factory controller, and more. The device comes with a bunch of optional cheap add-ons – such as a $5 case, an $8 power supply, $5 micro HDMI Cable, and a $1 USB micro-B to USB-C adapter.