Idaho murder victims: Who were Ethan Chapin, Xana Kernodle, Kaylee Goncalves, Madison Mogen
MOSCOW, Idaho - The college town of Moscow, Idaho is still reeling from the loss of University of Idaho students Ethan Chapin, Xana Kernodle, Kaylee Goncalves and Madison Mogen. 
On Nov. 13, the four students and friends were stabbed to death inside a rental home near the campus. Suspect Bryan Kohberger, 28, was arrested in eastern Pennsylvania weeks after the attack and brought back to Idaho, where he faces four counts of first-degree murder and one count of burglary in their deaths. 
Communities and the victims' families continue to remember them. 
Here's what we know about the victims who were killed.
Who was Ethan Chapin?
Ethan Chapin, 20, was a triplet, and is survived by his parents and his siblings Maizie and Hunter. All three triplets enrolled in the University of Idaho last August.
Chapin was a freshman majoring in sports management and a member of the Sigma Chi fraternity. He was dating 20-year-old Xana Kernodle.
He was from Conway, Washington and attended Mount Vernon High School, where he played basketball.
RELATED: 'He lit up many of my dark days:' Loved ones remember WA student killed in U. of Idaho quadruple homicide
"Since attending the University of Idaho, Ethan lived his best life," according to his obituary. "He loved the social life, intramurals and tolerated the academics. He also continued to play sports."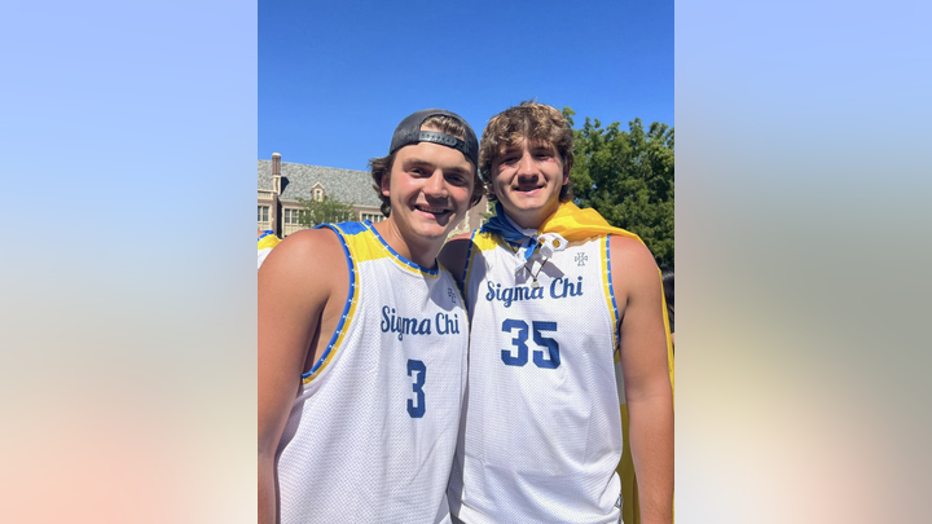 Brothers Hunter, left, and Ethan Chapin pose in their Sigma Chi shirts. Hunter posted the photo to Instagram in a tribute to Ethan. (Instagram)
Tyler Amaya, Chapin's former coach, said he has fond memories of the 20-year-old. They met when he was just a boy, he watched him grow into the young man he was before this tragedy.
"He lit up many of my dark days, days when maybe things weren't rolling for me, Ethan comes in the gym and all of a sudden everything is meaningful again," Amaya said.
Who was Xana Kernodle?
Twenty-year-old Xana Kernodle, an Avondale, Arizona native, was a junior who was majoring in marketing and member of the Pi Beta Phi sorority. 
Ethan Chapin and Kernodle were friends before they began dating, Chapin's mother said. By this summer, Kernodle was spending time with the entire Chapin family.
She was lighthearted — the kind of person who always lifted up a room, her older sister Jazzmin Kernodle said.
"You rarely get to meet someone like Xana," her sister said via text message. "She was so positive, funny and was loved by everyone who met her."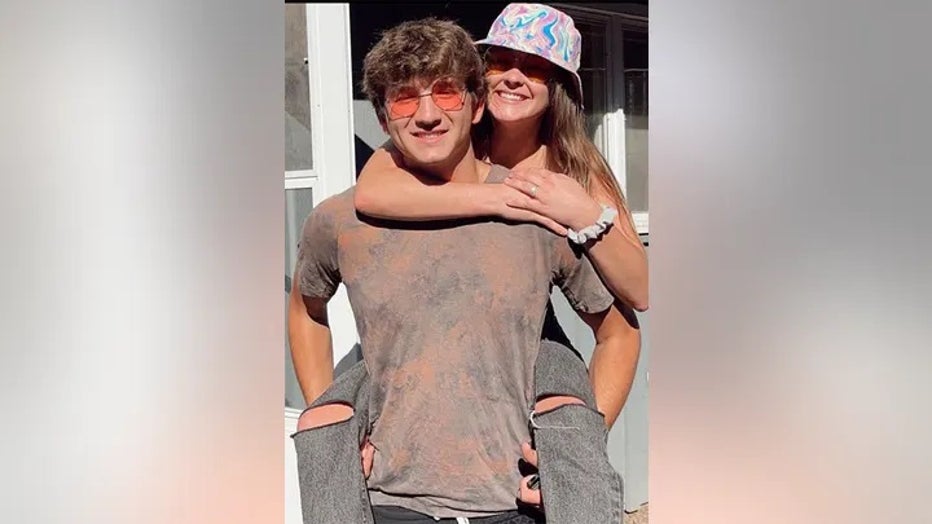 University of Idaho students Ethan Chapin, 20, and Xana Kernodle, 20, who were murdered on Nov. 13 at an off-campus residence. (Instagram @xanakernodle)
Kernodle went to high school in the scenic northern Idaho city of Post Falls. For her graduation in 2020, she decorated her mortarboard with flower and butterfly cut-outs and the words, "For The Lives That I Will Change."
RELATED: Idaho murders: Family of Xana Kernodle sets up scholarship
Kernodle was roommates and friends with 21-year-old Madison Mogen and 21-year-old Kaylee Goncalves.
Who was Kaylee Goncalves?
Kaylee Goncalves, 21, was roommates with Xana Kernodle and Madison Mogen. She was a senior majoring in general studies and was a member of the Alpha Phi sorority. 
She grew up together in northern Idaho with Mogen, and were such close friends that they were practically sisters. Goncalves chronicled some of their history in an Instagram post celebrating Mogen's 21st birthday in May.
Pictures of the pair as tweens making silly faces for the camera, wearing matching navy-and-khaki school-style uniforms and carefully laced sneakers, and side-by-side in high school graduation gowns were accompanied by a heartfelt caption.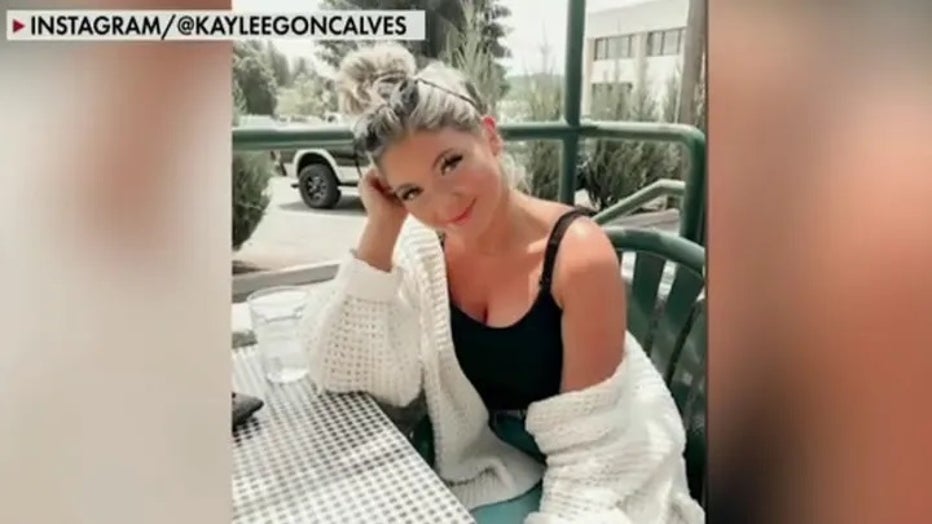 Kaylee Goncalves (pictured above) was one of the four University of Idaho students murdered on Nov. 13th.(INSTAGRAM/@KAYLEEGONCALVES)
"I wouldn't have wanted anyone else to be the main character in all my childhood stories," Goncalves wrote.
"I love you more than life! My best friend forever and more," Mogen replied, adding a heart emoji.
After graduating, Goncalves had plans to take a trip to Europe and was expected to move to Texas. 
"She had everything going for her, absolutely everything," Goncalves' sister said. "She had her job lined up. She had worked really hard for it."
Who was Madison Mogen?
Madison Mogen, 21, was a senior at the University of Idaho and was majoring in marketing. 
She was also a member of the Pi Beta Phi sorority with Xana Kernodle, and they both had jobs at the Mad Greek restaurant in downtown Moscow.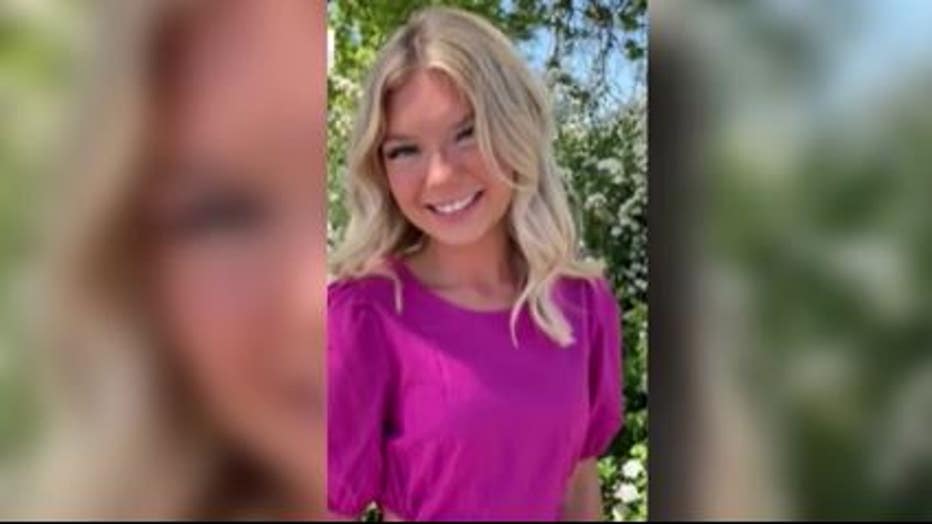 Both Mogen and Kernodle had jobs at the Mad Greek restaurant in downtown Moscow, where Mogen used her marking skills to run social media campaign for the business. 
She grew up in Coeur d'Alene, Idaho and had known Goncalves since junior high. Goncalves' mother said the two were best friends. 
After graduating this spring, Mogen had plans to move to Boise. 
Below is a timeline of major events in the case:
The Associated Press contributed to this report.