Renovated Dolores Park reopens in Mission District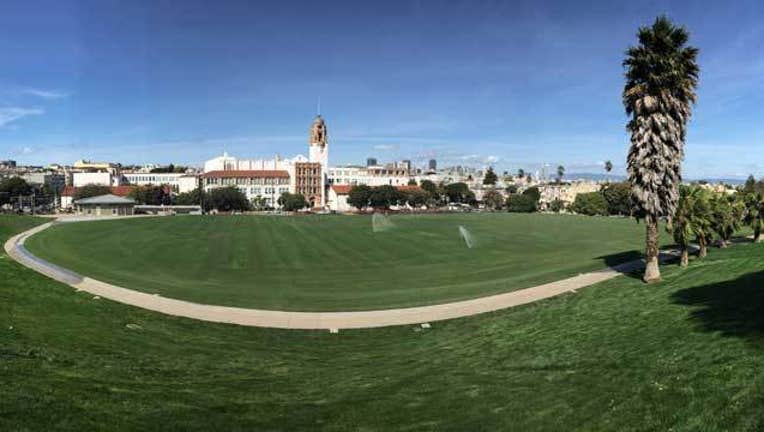 article
SAN FRANCISCO (KTVU and wires) -- The recently renovated north side of San Francisco's Mission Dolores Park reopens to the public today for the first time since its closure in March 2014.
The $20 million renovation of Dolores Park, made possible by the voter-approved 2008 Clean and Safe Neighborhood Parks Bond, has given the park much-needed repairs and upgrades.
Prior to the renovation, more than 3,700 people were visiting Dolores Park on a typical Saturday and the park was suffering from compacted soil, overused restrooms, inadequate drainage infrastructure and obsolete irrigation, according to the city's Recreation and Park Department.
Despite vandals leaving their mark on the construction site, crews renovated the park's subsurface infrastructure, irrigation and lighting. The park has new sports courts, restrooms, a dog play area and new, more accessible pathways.
To celebrate the reopening, Hush Concerts is holding a silent disco party with complimentary headphones, beginning at 3 p.m. on the north side of the park near 18th and Church streets.
SF Rec and Park officials are urging Dolores Park visitors, both Thursday and in the future, to be respectful of the park and avoid littering and trampling on plants.
During a busy weekend at the park, SF Rec and Park officials estimate that visitors generate 7,000 gallons of trash, the vast majority of which is recyclable and compostable.
On weekends and holidays this summer, a large-scale, staffed recycling and compost disposal area is set up at the park to encourage visitors to recycle and compost.