Report: Drive.ai shuts down operations post Apple acquihire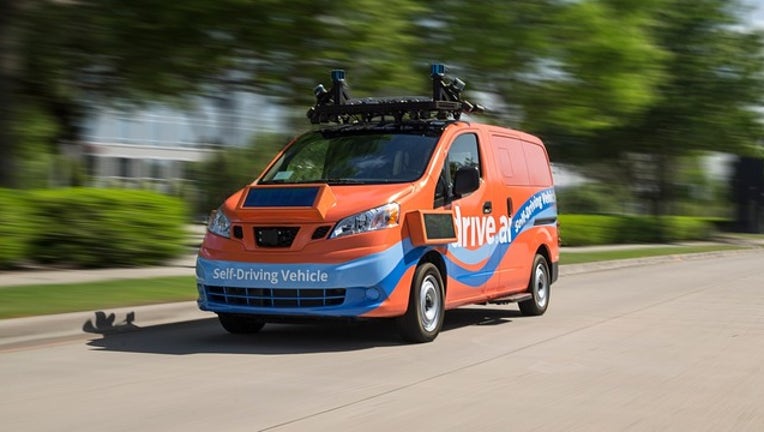 San Jose, Calif. (KTVU) - Mountain view-based autonomous vehicle startup Drive.ai is laying off 90 workers in California as per a state regulatory filing. The layoffs come as a part of an acquihire by Apple, which has hired engineering and product design resources from the company, along with its fleet of autonomous cars and other assets, as per Axios. The layoffs at Drive.ai were reported by the San Francisco Chronicle on Tuesday. 
It's an unfortunate turn of events for the once high-flying startup, which was valued at $200 million, and named one of Fast Company's 2019 most innovative companies in artificial intelligence. The company also made it to the CB Insights AI100 list for three years in a row. The company had raised $77 million in all, with its last funding round coming in September 2017, according to startup tracker Crunchbase.
The company's $50 million funding round in June 2017 came on the premise of converting existing fleets into autonomous cars through retrofit kits. Renowned deep learning expert Andrew Ng, former Director of the Stanford AI Lab joined the company's board of directors. 
Drive.ai had launched an on-demand ride hailing pilot in Frisco, Texas in late July 2018, and partnered with the City of Arlington, Texas to operate an on-demand ride hailing system in October 2018. 
Earlier this month, news reports mentioned the likelihood of Apple acquihiring the startup to bolster its own self-driving ambitions. Some employees have joined Apple, as per their LinkedIn profiles. 
Drive.ai has not responded to KTVU's request for a comment. We'll update the copy once we hear from them. Apple confirmed the news of the acquisition with KTVU. The company appears to have pulled down its Medium blog at the time of filing. 
Other leading companies in the autonomous driving space include Alphabet's Waymo, Uber, Tesla, General Motors, and Mercedes-Benz. A total of 61 companies have autonomous vehicle testing permits issued by the state of California.