Report: Oakland Raiders close on land in Las Vegas to build stadium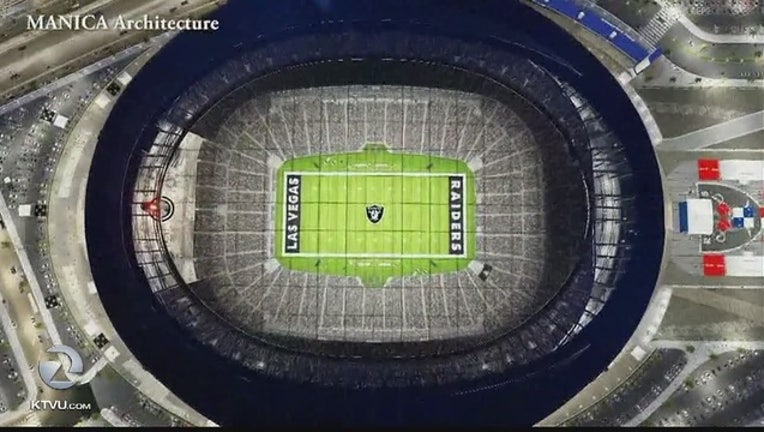 article
The Oakland Raiders have taken another step in the re-location process to Las Vegas.  According to the Las Vegas Review Journal the Raiders closed on a purchase of land near Mandalay Bay resort. 
The 62 acres of land is apparently west of Mandalay Bay, according to the report. According to the Las Vegas Review-Journal, the land was purchased for $77.5 million. 
This comes after the National Football League owners voted by an overwhelming 31-1 margin at their meeting in Phoenix last month to approve Oakland Raiders owner Mark Davis' plan to move the team to Las Vegas.
The Raiders' new stadium in Las Vegas isn't expected to be ready until 2020 and their lease at the Oakland Coliseum calls for them to keep playing in Oakland for at least the next two years.
The NFL now has a third franchise move in just over a year. The Rams played last season in Los Angeles after switching from St. Louis. Earlier this year, the Chargers moved from San Diego to L.A. , although they will play in a soccer stadium until the $2.6 billion facility they will share with the Rams is ready in 2019. The Rams are playing in the Los Angeles Coliseum until then.