Rescuers save woman, dog whose car fell over Bodega Bay cliff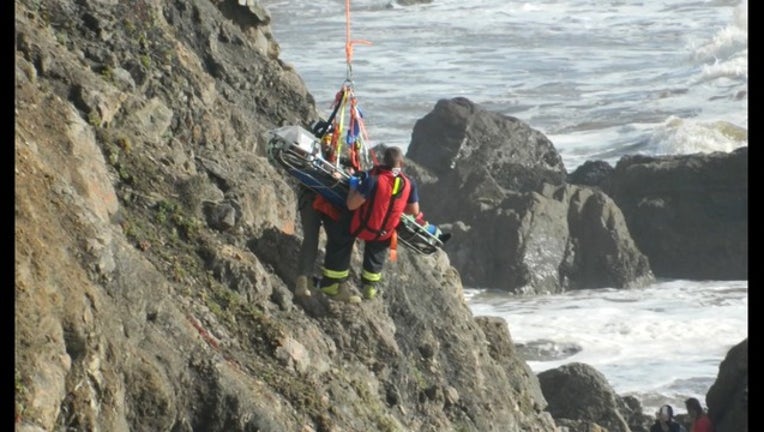 article
BODEGA BAY, Calif. (BCN) - California Highway Patrol officials and emergency responders saved a dog and a 55-year-old woman whose car fell over a cliff near Bodega Bay Saturday. 
Callers began reporting at 4:27 p.m. that a car had driven over the cliff at state Highway 1 and Coleman Valley Road and landed about 100 feet below.
The Bodega Bay Fire Protection District, the Sonoma County Sheriff's helicopter, the CHP and state park lifeguards responded to the incident. 
Emergency responders found a woman and her dog alive in a vehicle on the beach. The sheriff's helicopter and Bodega Bay fire hauled the woman back to Highway 1. 
The CHP then flew the woman, who was critically injured, to the hospital. The dog appeared to be uninjured, according to the CHP.
   
   ...