Retired police officer gets to buy K-9 partner for $1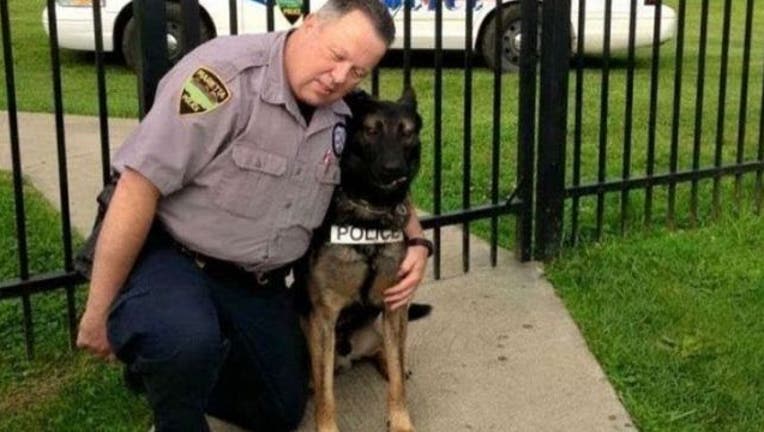 article
MARIETTA, Ohio - A recently retired Ohio police officer will now get a chance to buy his beloved K-9 partner for $1, officials said Thursday.
Marietta Police Officer Matt Hickey worked with his dog Ajax for three years and the two even lived together during that period. However, when Hickey made his plans to retire, the police dog was going to be sold at auction because, according to state law, it was city property and the dog could still work.
Earlier this week, city officials said it would allow Hickey to keep the job if he accepted an 'auxilary' position at the police department. Hickey refused, noting he retired in January over health concerns.
Hickey said he initially offered $3,500 (what a police dog trainer told him Ajax was worth) to police Chief Robert Hupp. However, Hupp declined the offer.
When news about the auction spread, Hickey received an outpouring of support. As of late Thursday, Hickey received more than $72,000 to buy Ajax from the planned auction. But since the money doesn't seem to be necessary at this moment, Hickey promised to donate the left over money to a K-9 charity that buys bulletproof vests for dogs.
For more information: FOXNEWS