Rockslide blocks road to Yosemite National Park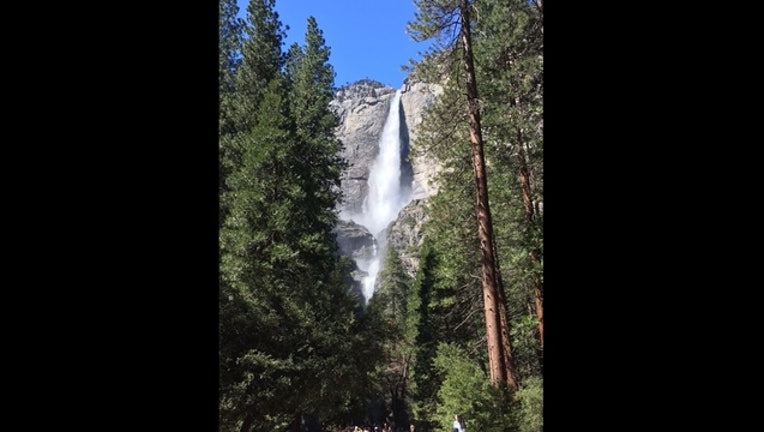 article
YOSEMITE NATIONAL PARK, Calif. (AP) -- A rockslide has blocked a road into Yosemite National Park that will remain closed at least through the weekend, officials said.

About 4,000 tons (3,600 metric tons) of rock detached from a cliff on Monday, blocking El Portal Road, Park spokesman Scott Gediman said Tuesday.

El Portal Road is a continuation of Highway 140 and the gateway for about a third of the park's visitors who enter from the foothills above the Central Valley on the west side of the Sierra. About 700,000 to 800,000 visitors use that entrance each year, Gediman said.

"This massive slab of rock slid down the cliff, hit a ledge, and broke into many pieces," he said.

 Those pieces fragmented further after hitting the base of the cliff and fanned out over an area more than 1,000 feet wide with debris rolling down to the Merced River. 

The park can still be reached from the west by way of Highways 41 and 120. The three entrances lead to Yosemite Valley, the park's main attraction.

The closure also cut off the village of El Portal and the city of Mariposa, which are home to most of the park's employees.

The park's eastern entrance is still closed as plow crews clear near-record snowfall on the road to Tioga Pass, which sits at nearly 10,000 feet above sea level.
AP-WF-06-13-17 2322GMT