Rohnert Park authorities arrest mother, son for allegedly running prostitution ring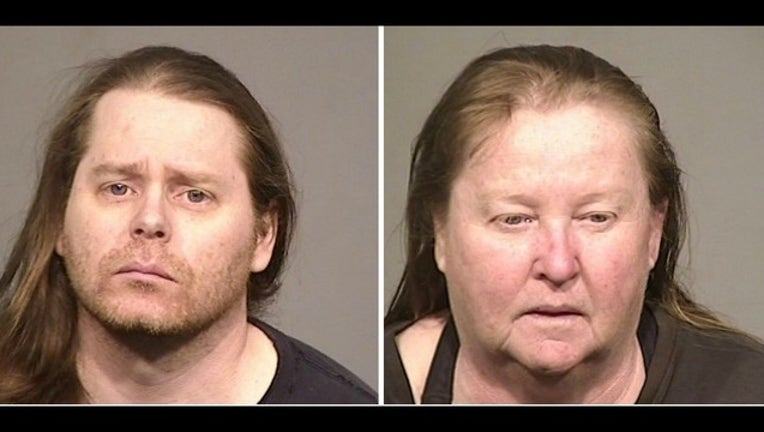 article
ROHNERT PARK, Calif. (BCN) - Following an investigation, Rohnert Park Department of Public Safety officers arrested a mother and her son Friday for allegedly operating a prostitution ring.
According to public safety officials, their investigation began after a manager of an apartment complex in the 4000 block of Snyder Lane reported that they suspected one of their apartments was being used for prostitution. They also reported that a neighbor had complained about men constantly coming and going from the apartment.
The apartment was rented by 37-year-old David Romesburg of Santa Rosa. Detectives learned that Santa Rosa police had also received complaints of prostitution activities at Romesburg's home on Alvarado Avenue in Santa Rosa, where he lived with his mother, 59-year-old Fay Romesburg, and several women who were possibly prostitutes, public safety officials said.
During their investigation, detectives found internet ads offering massage services in Rohnert Park. The services included nude massages and "upgrades", and the ads featured photos of women who, detectives learned, lived at Romesburg's Santa Rosa home, public safety officials said. 
The ads also listed a phone number that was previously associated with Fay Romesburg, public safety officials said.
Detectives obtained search warrants for the Romesburgs' Rohnert Park apartment, Santa Rosa home and a business called Black Cat Industries on Southwest Boulevard in Rohnert Park that the suspects were about to open as a gaming and karaoke studio.
On Friday, an undercover officer made an appointment for a massage at the Rohnert Park apartment. There, he met the 19-year-old woman from the ad and she allegedly offered him sex in exchange for money, public safety officials said. She was then detained.
Officers then served a warrant at the Romesburgs' Santa Rosa home where they contacted the suspects and several suspected prostitutes. The women allegedly told detectives that the Romesburgs recruited them for prostitution.
The women told detectives that David Romesburg would post the ads online and respond to inquiries, then direct the women to meet clients. The women also said they had to pay the Romesburgs a portion of their proceeds, according to public safety officials.
One woman told detectives that David Romesburg would not allow her to leave the business until she paid off her debt to him. Another woman said he wouldn't allow them to have money for certain basic needs unless they had sex with him, public safety officials said.
David and Fay Romesburg were arrested on suspicion of pimping and pandering, and David was also arrested on suspicion of human trafficking, public safety officials said. They were booked into Sonoma County Jail.
David Romesburg's bail was set at $250,000 and Fay Romesburg's bail was set at $245,000, public safety officials said.