Ruptured gas line forces road closure in San Ramon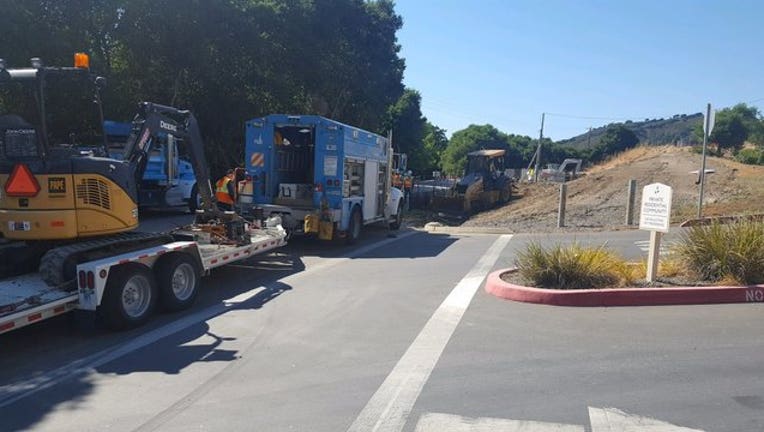 article
SAN RAMON (BCN)-- A ruptured gas line forced the closure of Bollinger Canyon Road north of Crow Canyon Road in San Ramon this afternoon, according to San Ramon police spokesman Denton Carlson.
The rupture occurred when an independent construction crew hit a four-inch gas line at about 3:15 p.m., Carlson said.
PG&E crews shutoff the gas line around 4:45 p.m., according to a tweet by police and were working to repair the gas line. Authorities said one lane of Bollinger Canyon Road would be opened momentarily after the gas line was shutoff. The road was expected to be fully open by 5 p.m., Carlson said.
The gas line rupture hasn't affected many people because it's in a relatively remote area just inside San Ramon's city limits, according to Carlson.
But there's a senior living facility in the vicinity as well as a day care facility and their residents have been advised to shelter in place, Carlson said.
PG&E officials haven't yet responded to requests for comment about the rupture.