Sabrina Ionescu shatters Steph Curry's 3-point contest record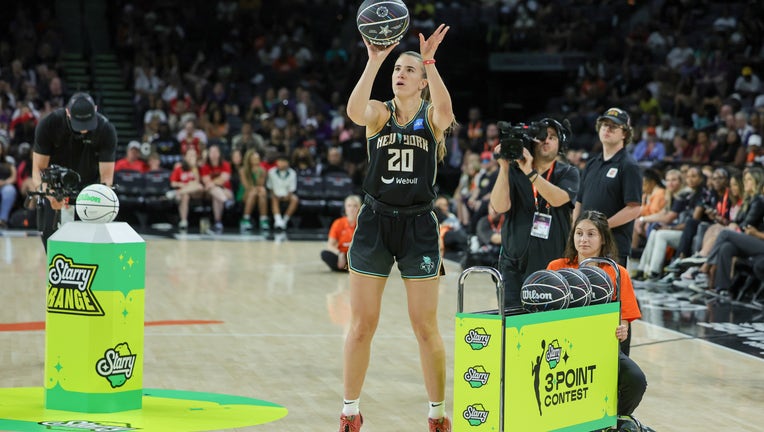 article
LAS VEGAS - Bay Area native Sabrina Ionescu crushed the WNBA 3-point contest Friday in Las Vegas.
The New York Liberty guard not only broke the WNBA record, but also surpassed the previous NBA record of 31 by Stephen Curry in 2021 and Tyrese Haliburton in 2023.
Ionescu hit 20 straight shots and scored a record 37 of 40 possible points to win the contest.
"RIDICULOUS!" tweeted Curry sharing the WNBA post about Ionescu.
In a tweet Friday night Ionescu challenged Curry to a shootout. She also posed for a photo mimicking Curry's famous "night, night" pose.
Ionescu was born in Walnut Creek and attended Miramonte High School in Orinda. She played for the Oregon Ducks before starting her WNBA career in 2020.