Sales of electric cars plunge with gas prices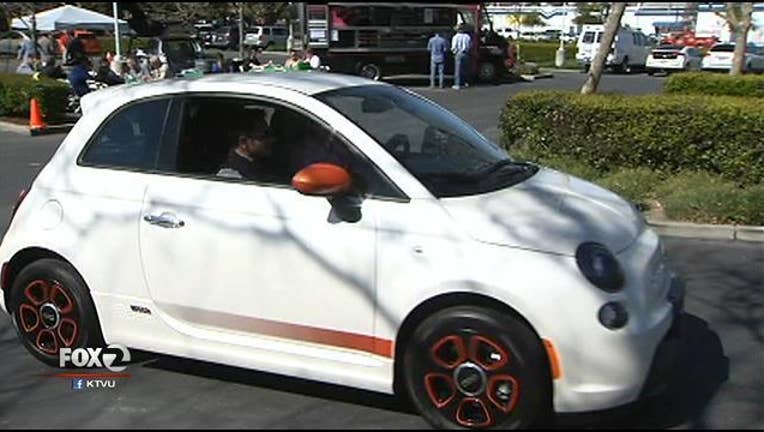 article
SAN RAMON, Calif. (KTVU) - While just about everybody who drives loves lower than last year gas prices, it has had an adverse impact on electric cars sales.
With gas prices plunging and consumers saving about $750 a year at the pump, sales of electric vehicles have dropped off. Some are also blaming cold weather for lackluster early year sales.
Nissan reports that February sales of its all-electric Leaf are down 16 percent from a year ago following a 15 percent decline in January.
GM reports that February sales of the plug-in hybrid Volt were down 45 percent from a year ago. Toyota reports that sales of its Prius line were down 6 percent.
One of the nation's biggest utilities made a latest effort to promote electric cars among a vast group of utility employees.
Wednesday, near its San Ramon research center, Pacific Gas & Electric (PG&E) asked car dealers to bring in demonstrators of their pure electric and electric plug-in hybrid vehicles.
PG&E also invited some of its employees to try and possibly buy one as their next personal car.
"We want to encourage our employees to lead the way on EV adoption; brought a range of manufacturers out here to help meet the state's goals for electric vehicle adoption," says Jason King, a PG&E spokesman.
The utility itself already operates 3,500 alternative fuel vehicles, cars and trucks, throughout its vast territory.
Dealers representing seven different brands of vehicles attended the event. Models featured were lower-end vehicles such as those from FIAT and Smart, to Detroit's ultimate pure electric, the Cadillac ELR.
Instead of using a closed course, which is so often the case, the employees took to local roads for a better idea of how the cars perform in real world conditions.
Despite the recent drop in sales, PG&E says electrics promise to have a strong future.
"With the volatility of gas prices, I think that anyone would be foolhardy to count on them remaining low. With electric vehicles you reduce demand for foreign-based petroleum and you can charge on a very clean power mix of PG&E coming with 50 percent coming from carbon-free sources. It's a win-win for consumers and the environment," says PG&E's Jason King.