Same-sex parents of little girl battling stage 4 cancer get 'hateful' message from would-be donor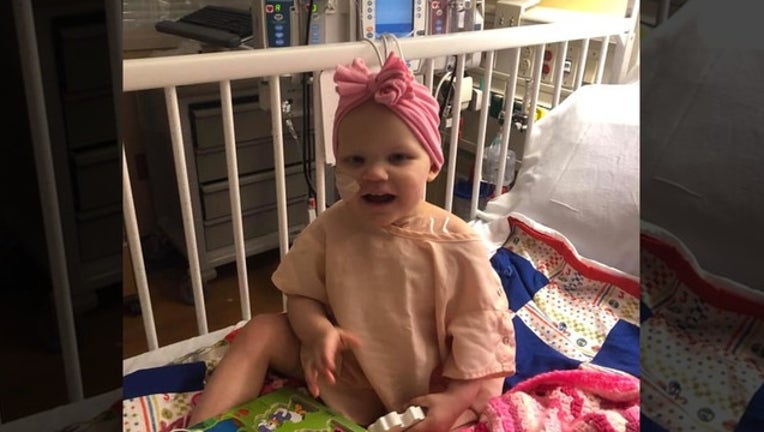 article
CINCINNATI, Ohio (FOX 35 ORLANDO) - The parents of an 18-month-old girl named Callie who is battling stage 4 cancer are shocked after receiving a hateful message from a would-be donor.
According to her GoFundMe page, Callie was diagnosed with advanced neuroblastoma on New Year's Day. 
"She will need 18 months of chemotherapy and radiation treatment, she will need a bone marrow transplant, and also will need future surgery to remove the tumor once it shrinks," said the post on GoFundMe.
Her parents, Tiffany and Albree Shaffer, have been by her side around the clock. They said they have been receiving an overwhelming amount of support since they started the 'Callie Strong, Tiny But Mighty' Facebook page, which chronicles Callie's journey back to health.
Through all the support, unfortunately, they received one message that was difficult to read.
The message read: "My prayers for Callie. I was going to donate $7600.00 to her fund, but I found out her parents are lesbian. I've chosen to donate to St. Jude due to that fact. Sorry. I'll still pray for her though, but maybe it's God's way of getting your attention that she needs a mommy and a daddy, not two mommies."
Despite how badly it made them feel, Callie's parents tell Fox 35 it was, in a way, a blessing.
"The most important part to us is the love, support and prayers to our little Callie."
Her parents also say that since word got out about the disturbing message, Callie's fan base has grown big time.
We have went from a few thousand likes on her Facebook page to almost 8,000 since the original post and the original post on her page has reached 1.1 million people."
As for Callie, on Friday, her parents posted that she will begin round 5 of chemo in a few days and that 98 percent of her tumor is dead.
"So far,so good. It's been a bumpy road,  but she's for sure kicking butt!"