San Francisco art school, Alameda college to close because of online preferences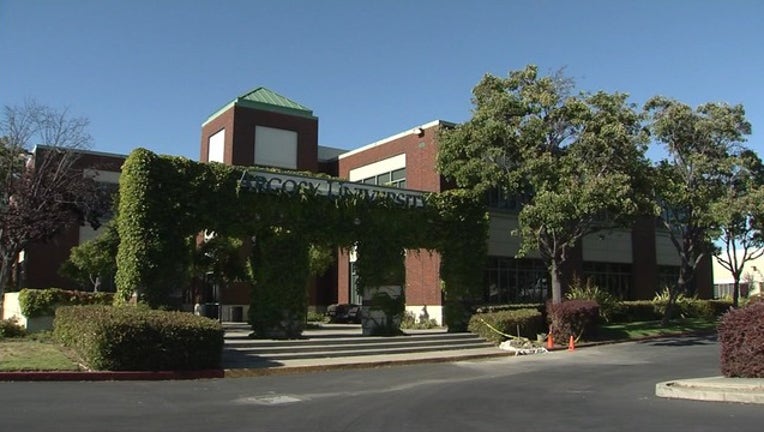 The Art Institute of California in San Francisco a fashion school, and the Alameda campus of Argosy University will be closing because of a declining enrollment and students preferring to learn online, officials said.
Dream Center Education Holdings, a Pittsburgh organization that acquired schools affiliated with the Art Institute and Argosy University last year, said the campuses will be closed in December. A similar school in Sacramento will also be closed.
However schools in North Hollywood and San Diego, also campuses operated by Argosy University, are still accepting students. 
"Since acquiring these schools in late 2017, we have been undergoing an ongoing process of evaluating the viability of certain campus-based programs relative to student needs and preferences in order to best support our students, both present and future," Anne Dean, the Dream Center's senior director of communications, said in an email. "As a result of that examination, we have made the decision to discontinue campus-based programs for a number of schools within The Art Institutes, Argosy University, and South University systems. This decision will redirect prospective students to one of our other campuses or our online offerings. Current, active students should continue to attend class as scheduled. We will support current students by offering multiple options to continue their education."
Dean told the San Francisco Chronicle that "local demand at the physical locations where we decided to discontinue campus-based programs has been far surpassed by the demand for online programs in these markets, as evidenced by declining enrollments which have made these campuses unsustainable."
The Chronicle reported that 138 employees of the Art Institute, San Francisco, are getting laid off plus 78 more at Argosy's Alameda campus on Atlantic Avenue, according to letters that the Dream Center sent to the state.
Students unable to finish their degrees before the closures will be eligible for tuition reductions or grants, according to Dean. Transferring to another Dream Center campus will make students eligible for a 50 percent tuition reduction, while those transferring to a partner institution will be eligible for a $5,000 grant. For more information, call 1-855-758-5665.