San Francisco edges Pacific 62-58 in WCC opener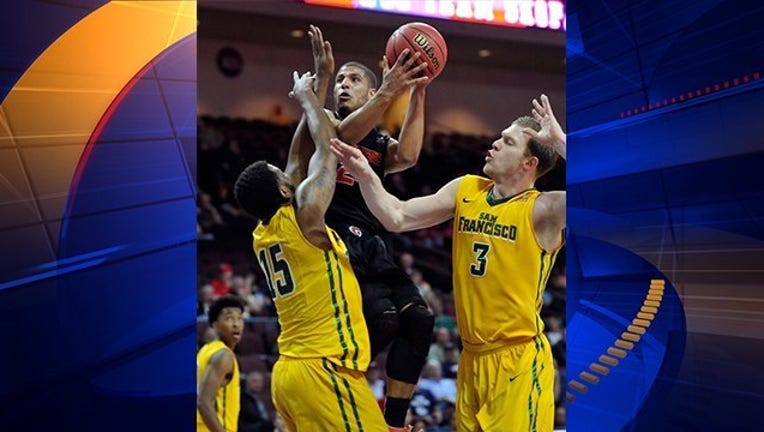 article
LAS VEGAS (AP) -- Kruize Pinkins and Tim Derksen scored 14 points and eighth-seeded San Francisco held off ninth-seeded Pacific 62-58 on Friday in the opening round of the West Coast Conference tournament.
Devin Watson added 13 points and Mark Tollefson 10 for the Dons (14-17), who face seventh-ranked Gonzaga, the top seed, Saturday night.
USF was ahead 55-47 after a Derksen layup with 4:52 to play, the last field goal for the Dons, who hit 7 of 12 free throws from there.
Dulani Robinson's 3-pointer pulled Pacific within 60-58 with 23 seconds left before Derksen made the last points at 20 seconds. Then the Tigers missed a layup and a 3-pointer and one last shot after USF missed two free throws with 3 seconds left.
T.J. Wallace had 14 and David Taylor 13 for Pacific (12-19), which lost by 10 to USF in the regular-season finale and went 0-3 against the Dons this season.