San Francisco Mayor announces plans to ease rush-hour congestion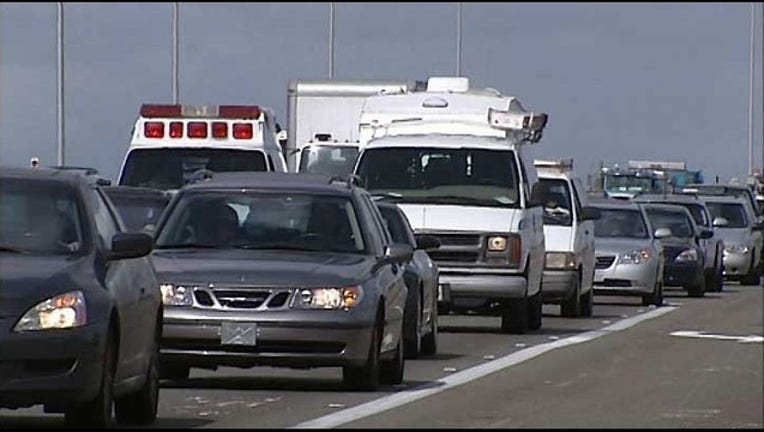 SAN FRANCISCO (KTVU) -- San Francisco Mayor Ed Lee announced his new rush-hour congestion strategy Thursday. The plan will focus on four areas of targeted intervention during rush hour on major transit routes. These will include construction projects, double parking, delivery trucks and Don't Block the Box.
Tom Maguire from SFMTA designed the plan. "This is one of the top issues the city faces, we are working every day to minimize congestion and to maximize reliability," said Maguire.
Parking control officers will be sent out to specific targeted areas Monday through Friday during the morning rush hour, between 7 and 9 a.m., and again during the afternoon rush hour, between 4:30 to 6:30 p.m. Initially this will include South of Market, 3rd Street, 4th street, 19th Avenue, Divisadero, Columbus, Fell Street/Oak Street, Geary Boulevard, Geneva Avenue, Harrison Street, Mission Street, Pine Street/Bush Street, and Van Ness Avenue.
The plan will focus on construction projects that close lanes along major traffic routes, and make sure that they are in compliance with regulations. Construction crews will also be instructed not to interfere with the right-of-way during rush hours.
Double parkers will also be targeted as part of the initiative, especially those who double park during peak commute hours.
The city will also target delivery trucks that block traffic for cars and bikes.
Finally, enforcement crews will be expanding the partnership between the city's' transportation agency and the police department for "Don't Block the Box" enforcement violations.
"You'll see traffic control officers being deployed and we'll see those deployments being driven by data," said Maguire. "So, those folks can be moved in a flexible way all over the system."
In a release issued Thursday, SFMTA Board Chairman Tom Nolan says, "When one mode of transportation suffers, it has a domino effect on other modes. For instance, every time a Muni vehicle gets stuck behind a double parked car, 40 or 50 people lose a few minutes of their day. This is not acceptable. In turn, the more we improve Muni, taxis, walking and bicycling, the more people will choose these modes of transportation and effectively reduce the amount of traffic congestion on our streets."