San Francisco minimum wage rises to $14 Saturday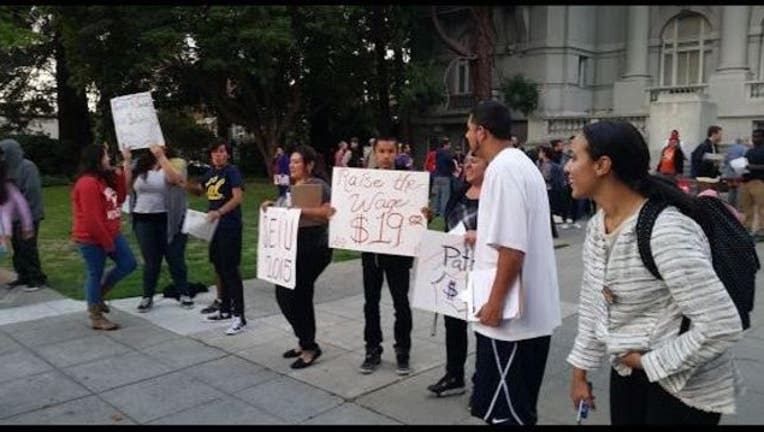 article
San Francisco's minimum wage is set to rise to $14 on Saturday under the terms of a ballot measure approved by voters in 2014.
Proposition J, approved by voters in November 2014, called for the minimum wage to rise gradually to $15 by 2018.
At the time of its passage, the city's minimum wage was $10.74. Prop J was introduced with the support of Mayor Ed Lee, the Board of Supervisors, labor unions, non-profit groups and the Chamber of Commerce.
It passed with 77 percent of the vote, well over the simple majority needed. After 2018, the wage will be adjusted based on inflation.
The rising minimum wage was celebrated this week by worker's rights groups, who said that work was still needed to enforce minimum wage laws on the books.
Minimum wage violations by employers take away nearly $2 billion in earnings each year in California, according to labor groups.