San Francisco offers pop-up homeless shelter, expanded service during inclement weather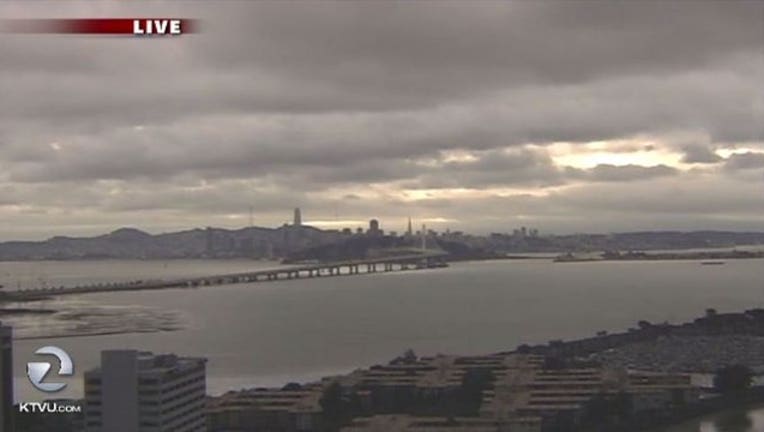 article
SAN FRANCISCO (KTVU) - San Francisco is opening the County Fair Building Wednesday night as a pop-up shelter to accommodate the homeless and those in need of shelter for expected bad weather. The City has activated its inclement weather expanded shelters schedule as a result. 
The County Fair Building is also known as the Hall of Flowers located at 1199 9th Avenue in Golden Gate Park. The expanded shelter service is available Wednesday afternoon through Friday morning March 2 with 100 available spaces.
The National Weather Service has issued a wind advisory for the entire Bay Area starting at 2 a.m. Thursday because of winds of more than 35 mph expected along with rain.
Gusty winds, cold and heavy rain is expected to arrive in the city around 8 p.m. 
SF Department of Emergency Management is encouraging residents to call 311 if they see a person in need of shelter tonight. 
In addition, the city's Homeless Outreach team (HOT) will be conducting wellness checks, distributing blankets, socks, ponchos and even providing transport to the shelters. 
Expanded Shelter Schedule as of Wednesday February 28, 2018
The County Fair Building (also known as the Hall of Flowers) at 1199 9th Avenue will become a pop-up shelter beginning Wednesday (2/28) afternoon through Friday (3/2) morning with 100 available spaces. For transportation to the County Fair Building see shuttle transportation schedule below:  
The Hummingbird Center located at the Behavioral Health Center on Zuckerberg General Hospital Campus, 887 Potrero Avenue, is open with 20 spaces available on a 24 hour basis through Sunday (3/4). This facility is available only by referral from SFHOT and SFPD.  
The San Francisco Sobering Center, 1171 Mission Street, is open through Sunday (3/4) with seven spaces available. This facility is available only by referral from SFHOT.  
The City has directed all shelters to allow any adult who needs shelter to occupy any vacant bed after 8:00 PM. at any facility, regardless of whether the individual has an existing reservation. To check available shelter space, people should FIRST visit the Multi Service Center (MSC) South at 525 5th Street to be directed to shelters with available space.   
Since December 21, 2017 the City has made 25 additional spaces available for the winter at MSC South Shelter, 525 5th Street (at Bryant) and Next Door Shelter (1001 Polk Street) with 50 additional spaces available.  
In partnership with the San Francisco Interfaith Council, the Winter Shelter Program will also provide space for 40 men at Canon Kip Senior Center, 705 Natoma Street. Tickets are distributed on a first-come, first-served basis for a seven-night stay. Two meals are served each day.   
United Council on Human Services, 2111 Jennings Street, will be open 7:00 PM to 9:00 AM with 100 available spaces.     
For complete information on expanded shelter service and transit schedules click here.