San Francisco police chief defends officer's actions after deadly police chase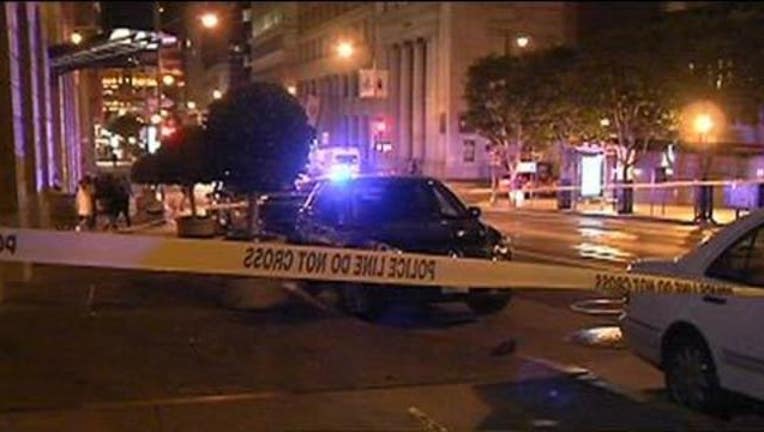 article
Suhr called the incident that occurred on April 10 tragic and said investigators are doing everything they can to find the people who killed 42-year-old Bridget Klecker with their car as they evaded police.
Suhr said Klecker was hit at the bottom of a hill by a car full of armed robbery suspects almost immediately after police initiated a traffic stop near Mason and California streets. Therefore, he said it would have been difficult to call off the chase before it really began.
"I can't honestly imagine how somebody could have called off a pursuit in the time it took to travel three blocks down a steep hill," Suhr said.
The suspects went on to hit another pedestrian and a car with people inside before they abandoned their vehicle on Treasure Island.
KTVU asked Suhr if the chase should have been called off after Klecker was hit.
"The people in this vehicle are now murders so now the pursuit is of homicide suspects," Suhr said. "I don't think anybody expects us to let somebody that commits a homicide to just get away.
The case is similar to an incident in Richmond on Saturday where an officer chased a suspect for speeding. Minutes after the officer called off the pursuit, the car crashed into another vehicle, which killed one person and injured two others inside.
Lt. Joey Schlemmer with the Richmond Police Department said pursuit policies were followed as far as they can tell, but the incident is still being investigated.
"It appears the officer followed policy and guidelines and was within policy as far as the pursuit is concerned," Schlemmer said.
He said the officer showed good judgment in stopping the chase and the department has asked the Contra Costa District Attorney's Office and the California Highway Patrol to review the incident.
Suhr said Friday's incident is under review too. He also noted that according to their police pursuit policy, officers only go after the most dangerous criminals.
"These guys did three armed robberies that night," Suhr said. "We don't know how many more they would have done. We don't know if a firearm would have been discharged.
He said because those men are responsible for Klecker's death investigators are doing everything they can to honor the request of her father.
"He wants us to catch the people responsible for the death of his daughter and we're going to get these guys," Suhr added.
A review of other Bay Area police agencies' police pursuit policies are similar in that officers can pursue, but when it becomes apparent that there is an unreasonable risk or danger to the public, the chase should be called off.